The US Armed Forces hide from the public information about the expansion of the territory in Afghanistan, controlled by the radical Taliban.
The number of areas controlled or influenced by the Afghan government is the last of the remaining publicly available indicators by which members of the congress ... and the American public can judge how successful 16-year US efforts to ensure security in Afghanistan were
- said the Special Inspector General of the United States for the reconstruction of Afghanistan (SIGAR) John Sopko, reports Stars and Stripes.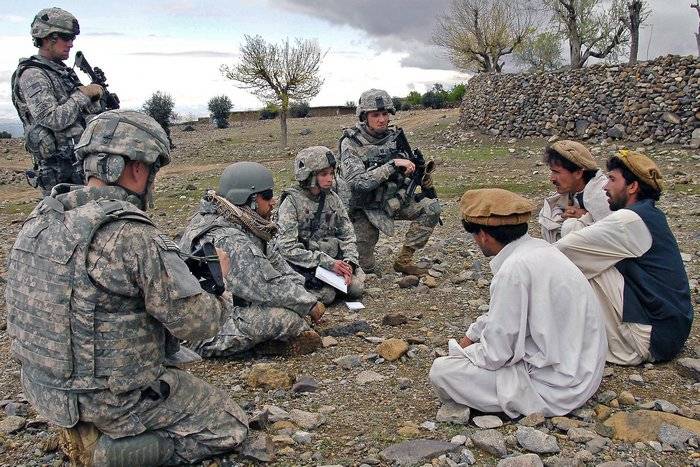 The Sopko report contains information that the US Department of Defense recommended that SIGAR not disclose to the citizens of the country information about the situation in Afghanistan, marked as "unclassified". According to Sopko, this fact is "of great concern."
In January, the commander of the US and NATO troops in Afghanistan, General John Nicholson, said that the Taliban did not sit down at the negotiating table with the Afghan government, as he was confident of his victory.
A few days before the inspector's report was released, the Pentagon stated that, as of October 2017, "approximately 56% of the 407 areas of Afghanistan are under government control or influence, in 30% of areas the situation is controversial, approximately 14% areas are under control or influence of the rebels ". This, at first glance, positive report, as the newspaper noted, ceases to be such, if we compare it with similar data from the military for November 2015 of the year. Then the Afghan government controlled 72% of the country, 21% was considered controversial, and Taliban-controlled 7%.
According to the newspaper, since 2002, the United States spent $ 74,8 billion on training and providing the Afghan army. Last year, US President Donald Trump announced plans to increase the US military presence in Afghanistan and the cost of military operations in that country.