Deputy Director for Development and Regional Policy, Komsomolsk-on-Amur Aviation Plant Yu.A. Gagarin (KnAAZ) Sergey Bocharov spoke about the work results and plans of the company for 2017 achieved in 2018 year. The agency reports
Khabarovsk region today
.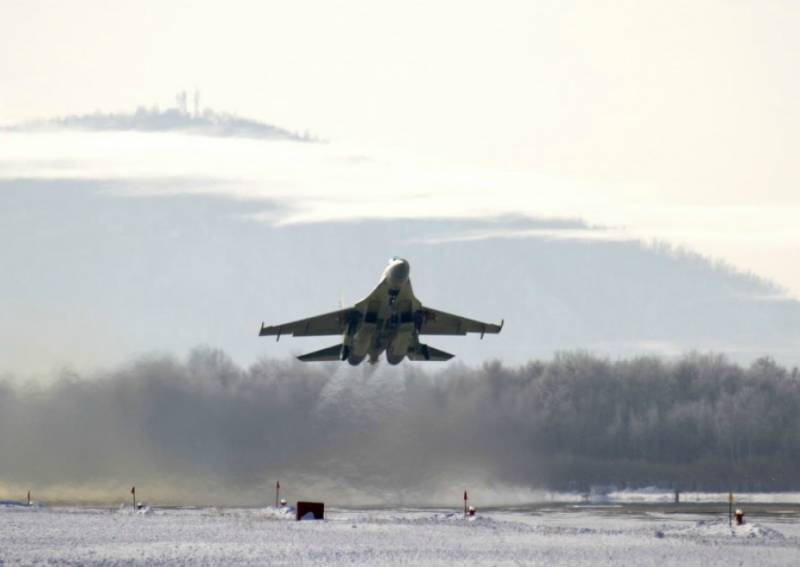 Last year KnAAZ handed over to the Russian military ten Su-35 and four Su-27CM, which were modernized.
This year, the implementation of the state defense order and the provision of equipment for the Russian HVAC will continue. In the coming year, we must put in the Ministry of Defense ten Su-35 and six modernized Su-27CM. According to the PAK FA program in 2017, we completed the production of flight samples of the T-50 of the second stage, handed over three machines to the customer for testing, preparing for the production of the installation batch. The program is extremely important and promising for us
Bocharov said in Khabarovsk at the board at the Ministry of Industry and Transport.
In addition, according to him, in 2017, "in Komsomolsk-on-Amur, ten Su-35s were made and handed over to the People's Republic of China, and in 2018, the neighboring country should receive a final batch of ten of the same machines."
Rosoboronexport along with Sukhoi and UAC continue to work with customers, and, according to Bocharov, the plant will soon receive another major foreign contract.
In 2017, 30 Sukhoi Superjet 100 aircraft kits were manufactured; in 2018, the release of the same batch is planned. Gross production in 2017 amounted to 60,3 billion rubles, of which the vast majority is the share of the military
aviation
technicians. The enterprise has undergone a deep reconstruction and modernization; at present, KnAAZ is working with the KLA on the issue of reloading the machining production under the programs MS-21, Tu-160 and Tu-214,
told the deputy director.