During the fighting, the Turkish army used the TAMKAR jet clearance system in Syria, photos of this installation appeared on the Web recently, reports
Messenger of Mordovia
.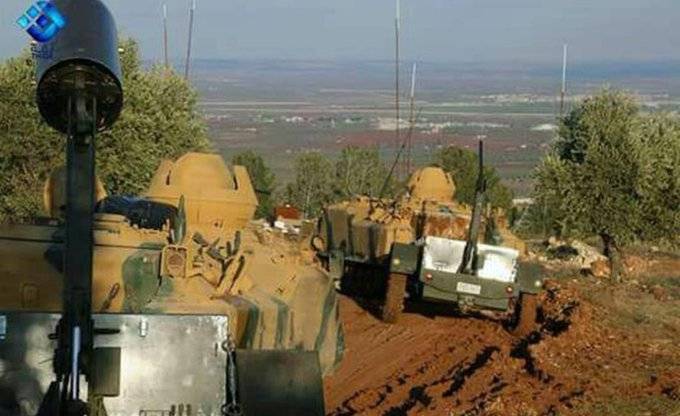 "Unlike the Russian UR-77" Meteorit ", nicknamed" The Serpent Gorynychem ", its Turkish counterpart is a towed installation and, accordingly, is limited in mobility," writes the author Dmitry Lemeshko.
According to experts, TAMKAR is closer in its characteristics to the easy UR-83П Russian system, which has more modest characteristics than the UR-77.
Earlier, TAMKAR was already used in Syria during the operation "Euphrates Shield". The installation is capable of destroying mines on a length of up to 100 m, while the width of the passage can be about 10 m. Its weight in the curb state reaches 2750 kg.
The Kurds in Afrinin "managed to create well-fortified positions that are protected by minefields, so that the use of reactive demining installations is indispensable," the author concludes.