VCIOM publishes data
survey
Russians dedicated to the upcoming 75 anniversary of the victory in the Battle of Stalingrad. The study contained several questions, one of which was: "Which events of the Great Patriotic War, in your opinion, were crucial for the outcome of the war?" Each of the respondents could name three of the most important, in his opinion, events of the Great Patriotic War.
The result is as follows: 55% of respondents called the key event the Stalingrad battle, 47% - breaking the blockade of Leningrad, and 43% called the Kursk battle and the battle of Moscow. If to compare with the results of the previous similar survey (2010 of the year), then the first three events, according to the Russians, have changed somewhat. So, in 2010, the breakthrough of the blockade of Leningrad was not included among the respondents as one of the most important events for the outcome of the war. Moreover, 8% of respondents spoke out for the significance of the Stalingrad battle of 68 years ago.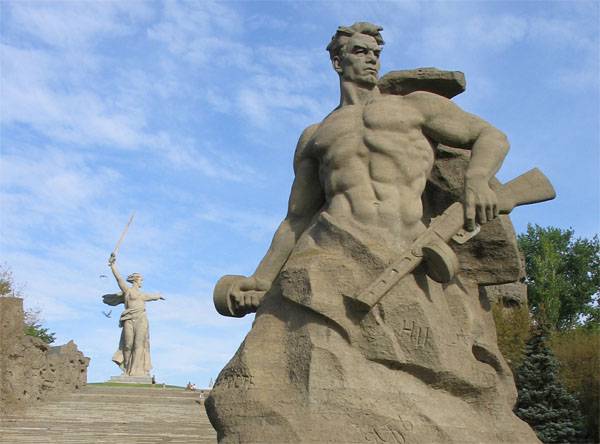 One of the questions of the sociological research VTsIOM: "February 2 will come 75 years after the defeat of the Nazi troops in the Battle of Stalingrad. What do you think is the best way to perpetuate the memory of the Battle of Stalingrad? "Each respondent was free to give an unlimited number of answers.
Results:
1 venue - Provide more hours for lessons
stories
at the school devoted to the theme of the Great Patriotic War (69%);
2 place - regularly conduct tours of places of military glory - both for schoolchildren and for adults (63%);
3 Place - Introduce memory lessons in educational institutions (57%).
On the question of whether people will take part in the celebrations marking the 75 anniversary of the defeat of Hitler's troops in Stalingrad, if such celebrations take place at their place of residence, "rather, I will accept" 65% of respondents answered. And 27% stated that they would not take part "more likely". The rest of the answer difficult.