Since the end of 2017, General Dynamics Corporation has stopped the implementation of the technical and service support program for the park.
tanks
M1A1M Abrams of the Iraqi army at its base at Al Matana Airport in Baghdad, reports
bmpd
with reference to the Iraqi newspaper Al Ghad Press.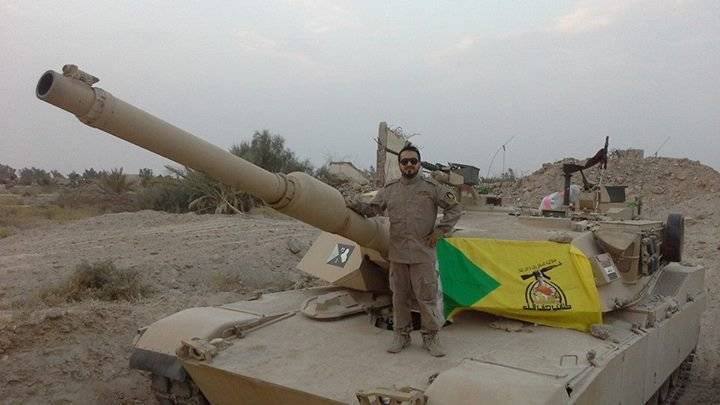 It is reported that this happened "in response to Iraq's breach of a contract to get these tanks, expressed primarily in the transfer of at least two Abrams from the Iraqi army to the pro-Iranian Shiite militia Hashd al-Shaabi" ("Popular Mobilization Forces") ".
All US General's technical base staff departed in the US at the end of 2017.
"At the request of the American company, the government of Iraq seized one Abrams tank from the Hashd al-Shaabi militia in Anbar province and promised to return it to the company's base in early February. Before that, the American side refuses to conduct any work at the base, "the article says.
General Dynamics also threatened "final withdrawal from Iraq" if it turned out that "one state in the region supporting the Hashd al-Shaabi militia (ie Iran) had access to Abrams tanks or reproduced some of their components."
The newspaper reminds that all of Iraq received from the United States 152 tank M1A1 Abrams.