On Sunday, during the demonstration of equipment and weapons in honor of Army Day, the Armenian military demonstrated, including the Russian-made anti-tank missile system (ATGM) 9K129 "Cornet-E", reports
bmpd
with reference to REGNUM.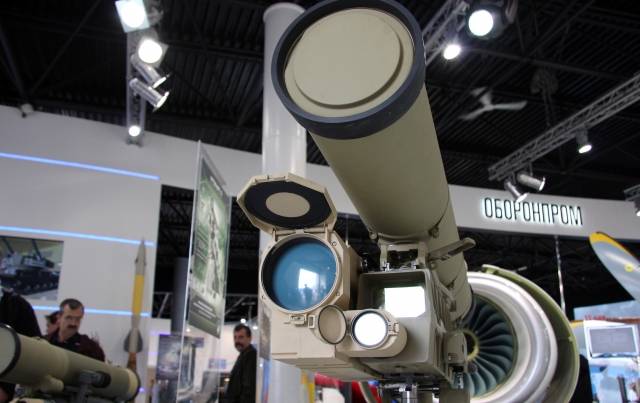 The event was held in the city of Gyumri.
Apparently, the Cornet-E complexes were supplied from Russia among the weapons received by Armenia on account of a state export credit provided by Moscow in the amount of up to $ 200 million for the purchase of Russian weapons and military equipment by agreement from 26 June 2015 of the year, notes author of the material.
The resource reminds that Azerbaijan also received Cornet-E complexes. Under the 2008 contract of the year, the 100 ATGM was supplied to the republic. In the future, perhaps, the Azerbaijani military received additional batches of this
weapons
.