Operation Olive Branch demonstrates that Turkish armored vehicles are poorly adapted to anti-guerrilla fighting in Syria.
Military experts have repeatedly criticized the ACV-15 infantry fighting vehicle and the armored personnel carriers created on its basis for "cardboard" armor protection and very weak survivability.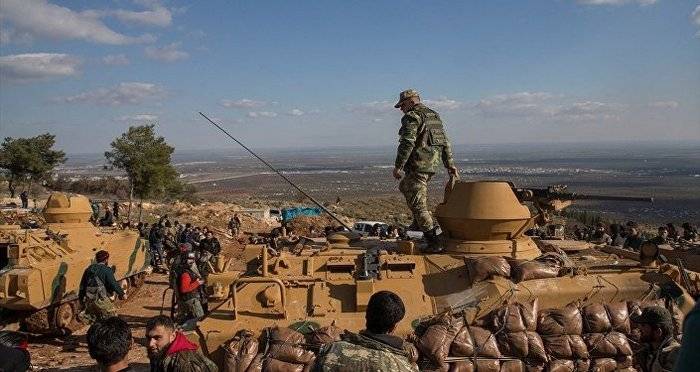 Last year, the country's military industry demonstrated a modernized version of the armored vehicle, which received airborne anti-cumulative screens and a machine-gun remote-controlled module. True, in the troops, this option, apparently, did not have time to get wide distribution.
Therefore, servicemen of mechanized units are forced to resort to the method, first tested in the years of the Second World War - sandbags were fastened to the sides of the armored vehicle. However, according to military experts, such measures are unlikely to help even when meeting with outdated anti-tank rocket grenades.
Turkish infantry fighting vehicles were created on the basis of the American M113 armored personnel carrier. The combat weight is about 14 t. The armored vehicle has an 25-mm cannon with a paired 7,62-mm machine gun as its main weapon. The armored personnel carrier is equipped with a 12,7-mm machine gun M2. Diesel engine power - 300 HP Maximum speed - 65 km / h. Power reserve - 490 km. Capacity - 11 man, reports "RG-Force"