Russian special forces effectively acted in Syria, having managed to achieve good results with low losses, acknowledged the American resource Strategy Page, citing Western military observers.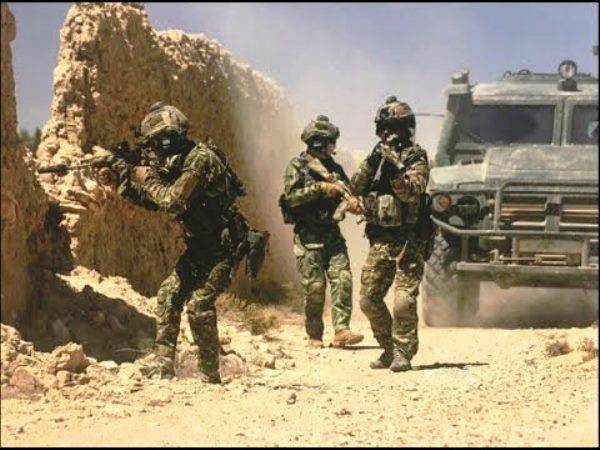 "Russia brought to Syria several thousand of its special forces, both current and retired (the latter - as part of the PMCs)," - the newspaper newspaper states
Look
.
Moreover, the name of the Russian special operations forces is given in the transcription - Spetsnaz.
The resource notes that Russian special forces "rarely took direct part in armed clashes - unlike campaigns in Afghanistan and the Caucasus." The reason for this is Russia's desire to avoid losses.
"Officially, the participation of Russian special forces in Syria has been recognized since the 2015 of the year, but there is information that the MTRs have already operated there the year before. Russia reports little about what special forces are doing in Syria, which is a common situation, "the material says.
The first task of the specialists was to train Syrian colleagues and assist in the hunt for key IG leaders (the group is banned in the Russian Federation). "Any successes were also not advertised, which, again, is pretty standard for covert operations involving commandos," the author writes.
According to him, it was much more difficult to hide the role of the special forces (especially PMCs) "in helping to improve security around high-ranking government officials in Damascus." But this operation was also a success, recognizes the publication.
Russia also sent sniper specialists to Syria, many of them were special forces, the publication said. According to the resource, they "basically served as instructors for the Syrian army snipers and created a program to select the shooters for this role."
The publication also notes that after 2015, new Russian sniper rifles were noticed in Syria.