The authorities of Ukraine have made the statement that if in the near future it is not possible to agree with the International Monetary Fund on granting a loan, Kiev "will look for other ways of lending - bypassing the IMF." Such a statement appeared after another IMF refusal to provide a credit tranche to Ukraine due to Kiev's failure to fulfill its obligations.
Ukrainian economic analysts themselves say that if the government of the country dares to ignore the requirements of the IMF and tries to borrow money bypassing the fund, it will strike primarily at Ukraine itself. For investors, such a move by Kiev would mean the following: either to stop investing in the Ukrainian economy in general, or to significantly increase loan rates.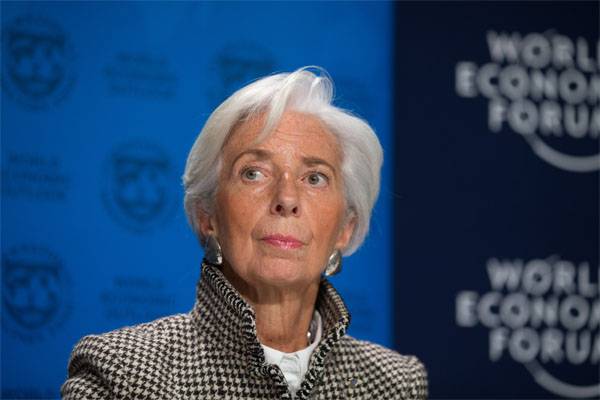 "Apostrophe"
cites the statement of Alexander Mertens, a professor at the department of the National University of Kyiv-Mohyla Academy:
Cooperation with the IMF for such a vulnerable economy as ours, with involvement in export-import and instability of the exchange rate - of course, just a factor of stability. This is a psychological factor, which also calms other market participants. Ukraine may borrow money in foreign markets without cooperation with the IMF, but it will be more difficult and more expensive.

"Eurobond placement rates for Ukraine will become higher," said another Ukrainian expert.
There are more radical statements. It is noted that when you try to circumvent the requirements of the IMF and borrow from other structures, Ukraine may be defaulted on external obligations.