Rosstat data on the natural movement of the population for 2017 a year testify that the birth rate in Russia decreased last year by 10,6% compared to 2016 year - to 11,5 from 12,9 born on 1 thousand people of the population, reports
Kommersant
.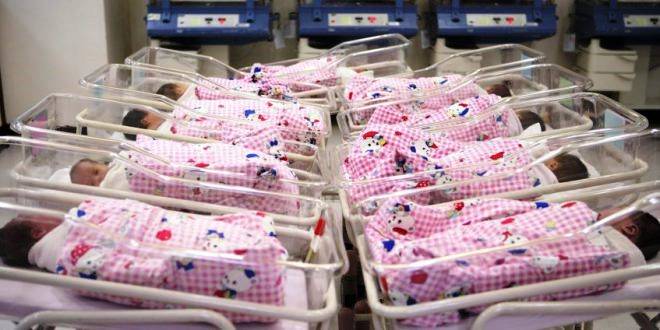 The birth rate has returned to the 2007 level of the year.
"In the Russian Federation, 2017 million children were born in 1,69, which is 203 thousand less than a year earlier. The fall in the birth rate is recorded for the third year in a row. 2016 million were born in 1,893, 2015 million in 1,944, 2014 million in 1,947, it was the maximum number of births achieved by joining Crimea to Russia, "the newspaper writes.
Recall that in November, Vladimir Putin announced the reboot of Russia's demographic policy. The President extended the maternity capital program to 2022 of the year, announced the introduction of a new targeted assistance - a monthly payment in 30% of the average salary in the Russian Federation to families with the first child in his first year and a half. The president also proposed co-financing mortgages for families with two and three children - the program is being implemented since January 1.
However, as the January VTsIOM poll showed, more than half of Russians (54%) estimate the government's actions to increase the birth rate as insufficient. The majority believes that to increase the birth rate in the country, it is necessary to significantly improve the material support of families. Respondents also noted that income growth is unlikely to lead to an increase in the birth rate, "it is necessary to change the attitudes and way of life of people."
Rosstat also presented other final statistical data: "Compared to 2016, the mortality rate in the Russian Federation has declined - from 12,9 to thousands of people who died on 1 to 12,4 in 2017. The total number of deaths last year fell by 63,6 thousand people, to 1,824 million people. As a result, the natural population decline in 2017 was 134,4 thousand, after a natural increase in 2016, by 5,4 thousand people. "