The head of the German national-cultural autonomy of Crimea, Yuri Hempel, told the media that the German delegation consisting of deputies of the regional parliaments of the Federal Republic of Germany will pay an official visit to the Crimean Peninsula. This is about the deputies of the parliaments of the federal states of Germany from the party "Alternative for Germany" (AfD).
RIA News
cites a statement by Yuri Hempel:
For the first time, a delegation of regional-level deputies from the party "Alternative for Germany" arrives for the first time from 3 to 9 in February. The level of these deputies is quite high. This is a serious delegation, given that their party has many seats in the Bundestag. We have gone beyond the framework of public diplomacy, since a parliamentary delegation is already visiting us. This is a landmark event.
It is known that German deputies represent the legislative assemblies of the federal states of Berlin, North Rhine-Westphalia and Brandenburg.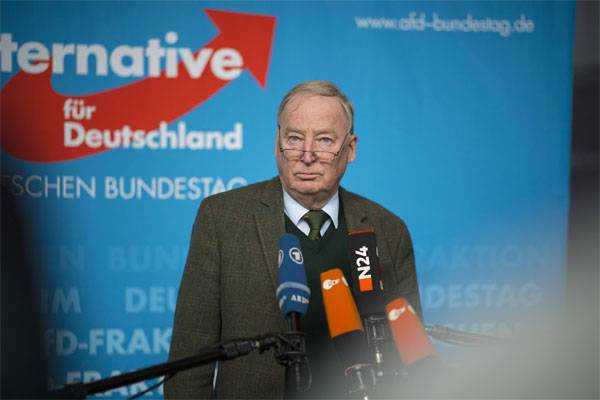 It was noted that negotiations will take place on the subject of regional cooperation of the Republic of Crimea with the German federal states, as well as on work under conditions of sanctions pressure on Russia and attempts by Washington to exert such pressure on countries that are in contact with Russia in economic and socio-cultural plans.