Polish authorities have called on Washington to impose US sanctions on companies that are associated with the construction of the Nord Stream-2 gas pipeline. The call to the United States was voiced by the head of the Polish government, Mateusz Moravetsky.
RIA News
quotes his statement:
We want the sanctions regime to cover the construction of the Nord Stream - 2 gas pipeline in accordance with the US law of August 2 of 2017, which includes provisions on restrictive measures against Russia.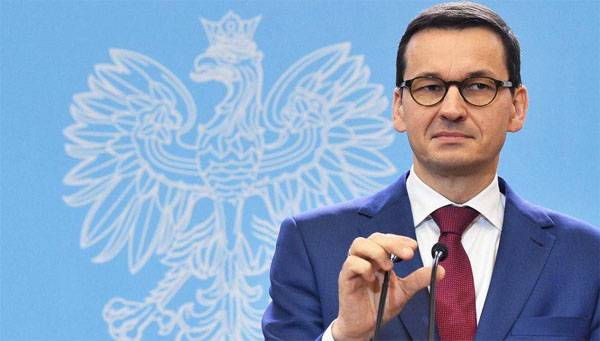 Prime Minister of Poland
At the same time, Moravetsky even criticized the United States for the fact that the previous version of the American document was "unsatisfactory."
Moravec:
European companies involved in the project (SP-2) should be fined.
It should be noted that a few days ago, the Polish Prime Minister met with US Secretary of State Rex Tillerson, and he promised Warsaw "American support in this matter."
Poland's statements about "wanting to buy Russian gas under the conditions on which Germany buys it," responded Alexei Pushkov, representative of the Federation Council, on Twitter.
Poland is failing to the point that Russia completely stops selling gas to it. Let him take him even from Africa. It makes no sense to go towards Warsaw.
To buy gas on conditions for Germany, you must at least participate in the construction of a gas pipeline from Russia to Europe.