The report on food security in the world is presented by the Food and Agriculture Organization of the United Nations and prepared jointly with the World Food Program. The report noted that in a number of countries food security issues in the country are most acute due to a number of reasons. One of these reasons is protracted armed conflict. Yemen is named the most suffering country of hunger, where about 60% of the population are deprived of the possibility of obtaining food in sufficient quantities.
It is noteworthy that Ukraine is also included in the UN report as countries experiencing food supply problems. The Square is located in the same row with such countries as Guinea-Bissau, Iraq, Central African Republic, Lebanon, Afghanistan, etc.
According to estimates of representatives of the World Food Program, around 11-12% of the population go hungry in the world — this is more than 800 million people. At the same time, the growth dynamics of the number of hungry citizens in different countries is maintained. Compared to 2015, this number increased by 38 million.
Can the UN report be considered evidence that the Ukrainian authorities are arranging a famine for their people?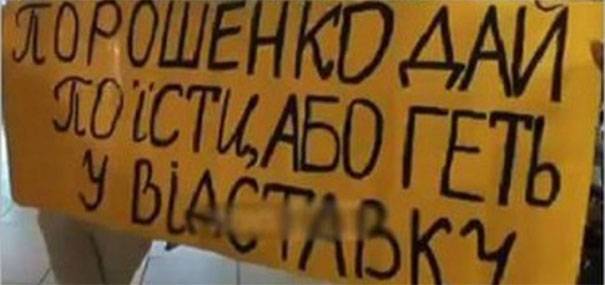 Earlier in the UN report, it was noted that, according to the results of recent years, Ukraine was ranked first in the sad list of countries in the world in which people died from explosions in mines.