The US Department of State issued a statement that spoke of deep concern about Russia's actions related to the interception of Russian military aircraft by Russian fighters. In particular, we are talking about the "deep concern of the United States" in connection with the interception of the American reconnaissance aircraft, which carried out reconnaissance operations over the Black Sea.
We are talking about the EP-3 Aries II US electronic reconnaissance aircraft, which was intercepted over the neutral waters by the Russian Su-27 fighter. The Defense Ministry noted that the interception was carried out in compliance with all safety standards. The American military aircraft was accompanied by a Russian fighter, which did not allow the US Air Force reconnaissance aircraft to be in Russian airspace.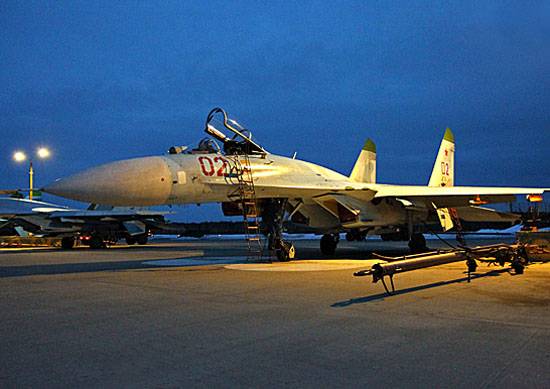 State Department spokesman Ms. Nauert quotes
RIA News
:
As confirmed by the command of the US Navy in Europe, the Russian Su-27 made an insecure approach to the US EP-3 in international airspace, the Russian pilot approached five feet (about 1,5 meters) and flew directly in front of the EP-3 corridor. The American aircraft acted in accordance with the norms of international law, while the Russian side grossly violated the existing agreements and international standards, in this case, the agreement on the prevention of incidents on and over open water from 1972 year (INCSEA). We urge Russia to stop such dangerous actions that increase the risk of miscalculations.
But the question that the American reconnaissance plane "obeying the norms" over the Black Sea "forgot" is not commented by the US State Department.