The head of the State Duma Committee on CIS Affairs, Eurasian Integration and Relations with Compatriots Leonid Kalashnikov proposed punishing for refusing to rank Bandera among the Nazis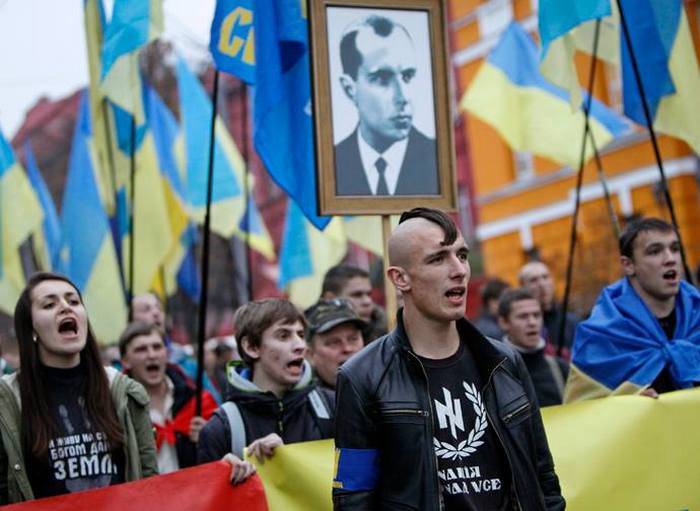 The reaction of the legislator followed after the Ukrainian radicals foiled a memorable event on the occasion of the 74 anniversary of the liberation of Leningrad from the Nazi blockade in the city of Dnieper (former Dnipropetrovsk - note), blocking veterans and children's teachers in the House.
You just need to take against this kind of fascists, who are called Bandera in Ukraine, what the Poles did. I have long proposed to adopt a law on punishing them in Russia, including for denying that Bandera is the Nazis
- leads RIA
News
the words of Kalashnikov.
He also stressed that the radicals who blocked veterans and children actually represent those against whom the USSR fought.
They showed on this action, which did not concern Ukraine at all, concerned the Second World War, that they were real Nazis, who were on the other side of the barricades. And now they continue this business, hiding their faces behind balaclava
- noted the parliamentarian.
On Friday, the Polish Sejm adopted an amendment to the law on the Institute of National Remembrance, which criminalizes the denial of the crimes of the Ukrainian nationalists.