US Special Envoy for Ukraine Kurt Volker commented on the possible deployment of the armed mission of the UN peacekeeping force in the territory of Donbass. Recall that in Russia previously announced the initiative for a hypothetical deployment of peacekeepers along the line of contact between the parties to the conflict. Ukraine insists that the UN peacekeepers should be on the border of Donbass with Russia.
According to Volcker, the peacekeeping contingent must be deployed throughout the Donbas "to ensure elections".
TASS
quotes the statement of the American Special Representative:
The United States believes that to conduct elections in the Donbass, the UN mission should be deployed throughout the region. The United States wants the UN mission's mandate to be more than defense (OSCE missions). The United States wants the mission area to be throughout the conflict, including on the border with the Russian Federation. However, the placement could begin with the line of demarcation.
According to Volcker, the timing of the possible introduction of the mission of UN peacekeepers in the Donbass has not yet been determined. Kurt Volker also noted that Ukraine should fulfill its obligations under the Minsk agreements.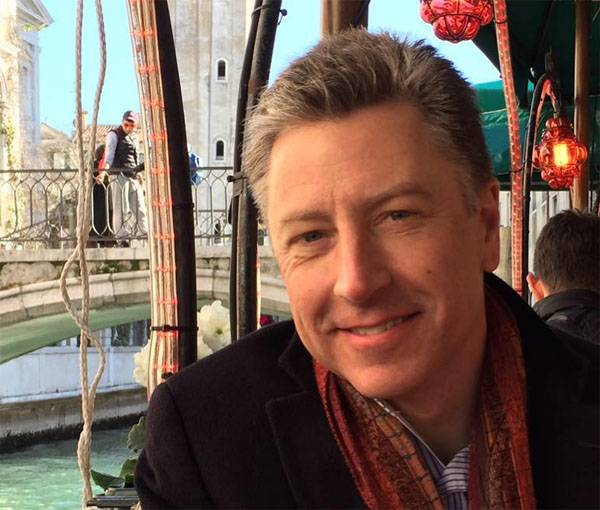 Adding from Volcker:
Control over the Russian-Ukrainian border must be preceded by political issues. Among the issues are the status of Donbass, as well as the conduct of local elections in the region.
At the same time, the UN emphasizes that there is currently no specific plan for the introduction of peacekeepers in the Donbass.