The Russian Ministry of Defense has decided to adopt the new automatic machines developed by the V. Degtyaryov Plant - AEK-971, AEK-973 and the Kalashnikov Concern - AK-12 and AK-15, the Red Star military newspaper reported on Monday.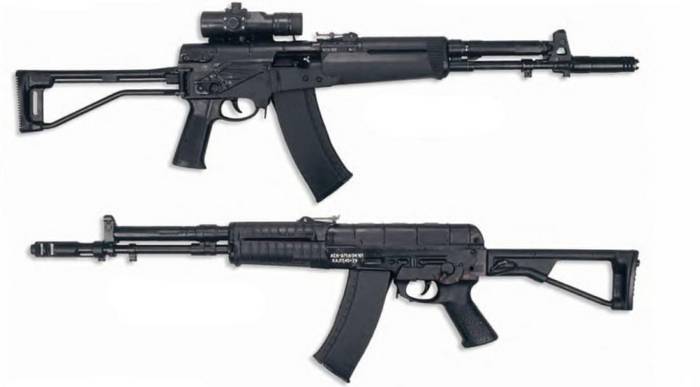 Products of JSC "Plant named after V.Ya. Degtyarev" have the best performance when shooting from an unstable position, they are recommended for various special forces. The products of the Concern "Kalashnikov" JSC according to the criterion "simplicity - reliability" are more suitable for general military units and subunits.
- The Red Star reported.
Due to the complex balanced automatics, the AEK-971 is distinguished by high accuracy of fire, but its large-scale production will require a serious modernization of the weapons factory in Kovrov. The new Kalashnikov assault rifle, which is an evolution of the AK line, has retained their simplicity and reliability, and organizing its production in Izhevsk will not be difficult.
Both machines use standard ammunition and AK stores, equipped with ergonomic handles and switches, Picatinny slats for mounting sights and other equipment.
The decision was announced at the coordination scientific council on combat equipment, held on January 25. All four machine guns were tested for inclusion in the "Warrior" combat gear, which is positioned as "soldier of the future" gear.