The Ministry of Information Policy of Ukraine announces a tender for publishing a newspaper in Russian for distribution in the Donbas. This is a newspaper, for which the name Donbass-Inform has already been selected. According to the press service of the department, the materials of which are published by the news agency
TASS
, "The newspaper's publication is conditioned by the implementation of activities related to the reintegration of Donbass".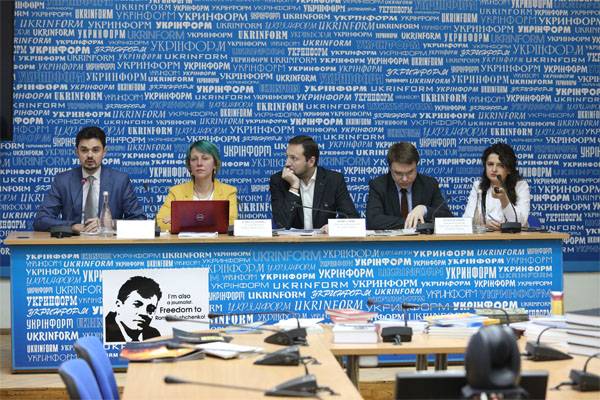 Recall that the law on the "reintegration of Donbass" was adopted a few weeks ago by the Verkhovna Rada of Ukraine and signed by President Petro Poroshenko.
It is stated that the Russian-language newspaper will be published
news
a selection that will be formed by representatives of the Ministry of Information Policy of Ukraine. It is also reported that in the Ukrainian newspaper for the Donbass Ukrainian legislative standards will be covered.
The circulation of the 8-band edition will be 250 thousand copies. The newspaper is scheduled to be printed twice a month.
From the statement:
Donbass-Inform will be delivered free of charge to the territory controlled by Kiev in the state regional administrations, the points of intersection of the demarcation lines, the branches of banks where social payments are made to the civilian population and security forces.
The TASS news agency reports that Donbass-Inform Kiev plans to distribute in the territory of the DNR and the LC.
A "test run", as stated in the Ukrainian media, was distributed in 2017 in the Lugansk region.
And this is a Ukrainian publication.
Minforformats
from December last year 20:
MIP has developed three strategic documents: on the reintegration of the Crimea, certain territories in the east of Ukraine and the Strategy of state policy regarding public diplomacy of the Crimean Tatar people. MIP also implemented periodicals this year: the analytical magazine Krym Inform (this edition is distributed abroad), the monthly newspaper Donbass Inform.