Half of the Bogdan-2251 ambulances delivered to the positions of the Ukrainian army in the Donbass had to be repaired or returned to the factory. This was reported by Valentina Varava, a member of the Council of Volunteers at the Ministry of Defense of Ukraine, on the air of the Public Radio.
She explained that out of the 50 machines supplied, five cars were repaired at the site by an on-site team, 17 was sent to repair points, and in three others found a manufacturing defect.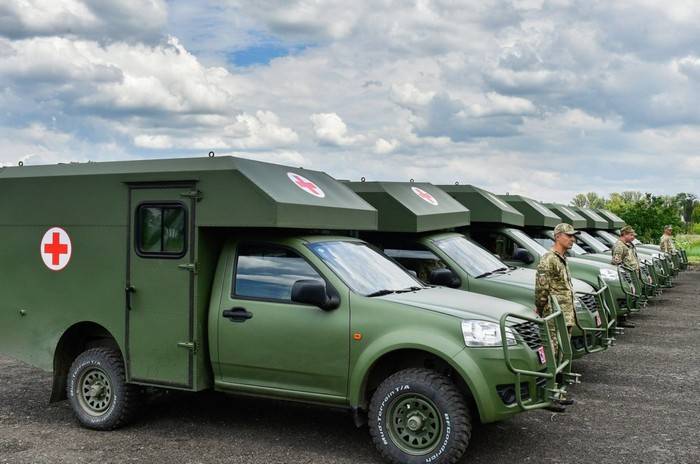 Of the 50 vehicles that were delivered to the front (now there are 45 cars), already 20 vehicles were under repair. This is despite the fact that cars that ran over 10 000 kilometers, units. 5 vehicles were repaired at the site by an on-site brigade. Of those 20 cars that were under repair, three are factory defects, they are returned. 17 cars have been repaired, 10 has already been returned to military units, 7 is still under maintenance, of which 2, as they say, is ready
- the volunteer told.
She also added that doctors do not want to use this car, because it is shaking too much and is very unstable.
During one of the last evacuations by Bogdan, bronics and hard hats fell out on the move, because the doors opened. There are also huge problems with the fuel system, which should have water capacity sensors, but they are not
- added a volunteer.
According to the state defense order, 100 vehicles were transferred to the Ministry of Defense. Now APU took half.