The volume of the portfolio of military orders in Russia and India is now more than $ 4 billion, said Deputy General Director of Rosoboronexport JSC Sergey Goreslavsky.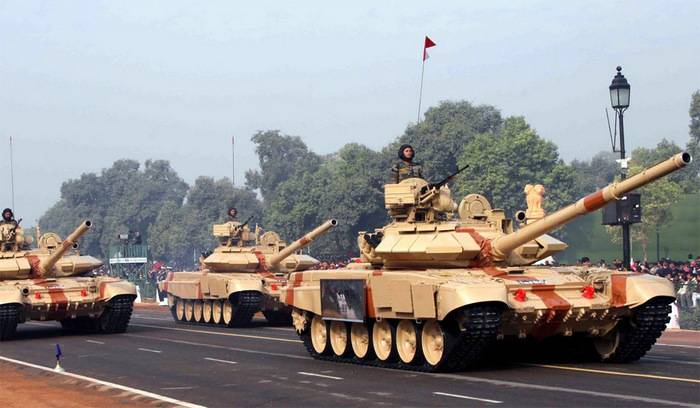 Over the years of cooperation, the total volume of deliveries between Russia and India amounted to more than $ 65 billion, while the order book for today exceeds $ 4 billion
- said Goreslavsky at the presentation of the photo album "Russia - India, milestones of military-technical cooperation."
According to him,
история
military-technical cooperation of Russia and India has nearly six decades.
This cooperation began with a modest episode of the transfer of two Il-14С aircraft in the "Salon" version to the Indian government by the head of the Soviet state. It developed dynamically and today, within the framework of a strategic partnership between the two countries, it shows the widest variety of forms and types of relations: the supply of military and dual-use products, the organization of joint ventures, the licensed production of weapons and military equipment, and the conduct of joint research and development [research and development works] by perspective types
weapons
- noted the deputy general director of Rosoboronexport.
Earlier, Goreslavsky said that now Russia and India are conducting 100 research and development work in the defense sector, reports TASS