Israeli Prime Minister Benjamin Netanyahu today arrives on a visit to the Russian capital. The head of the Israeli Cabinet will hold a personal meeting with Russian President Vladimir Putin. The Israeli press reports that the delegation includes such officials as the representative of the Israeli Security Council (he is Minister for Jerusalem) Zeev Elkin and the head of military intelligence (AMAN), Herz Halevi.
Netanyahu's visit to Moscow will be short. Lasts about 5-6 hours. It is planned to discuss the Syrian military conflict, as well as to participate in the opening of the memorial exhibition in the Jewish Center for Tolerance "Sobibor: the victorious death."
In the Israeli media, it is noted that Netanyahu intends to discuss with the Russian president issues of coordination between the military departments in relation to events occurring in the Syrian Arab Republic. It was also announced that Netanyahu intends to convince Vladimir Putin of revising (at the initiative of the United States) the so-called nuclear agreement with Iran.
Earlier, the Israeli prime minister said that Israel "will not allow Iran to get nuclear
weapon
".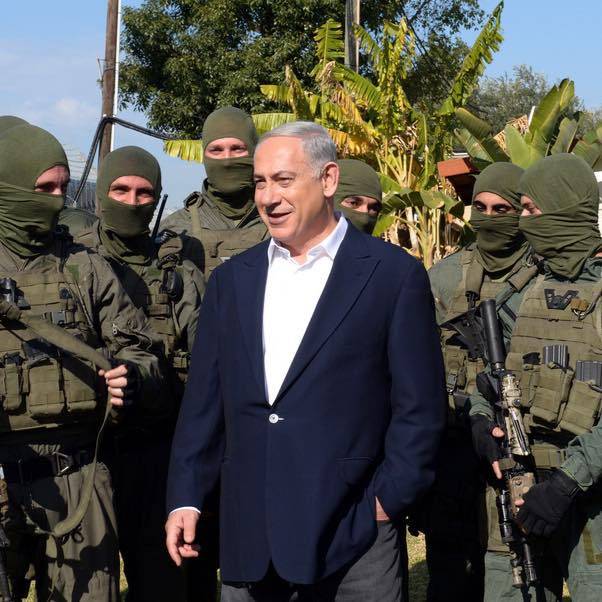 It is important to note that Netanyahu met with US President Donald Trump during the Davos Forum.
Against this background, information is coming from Israel that the authorities of the country should in the near future decide on the acquisition of the 3 squadron of X-NUMX F-5 fighter jets. The purchase, according to the Israeli media, is tentatively approved by the General Staff, although many military pilots claim that the US plane is "damp", which must be taken into account when it comes to large-scale purchases for the needs of the Israeli Air Force.