Russian armored vehicles "Tiger" have proven themselves during many years of operation in the Russian armed forces. For example, during an operation in Syria, cars released in Arzamas saved lives of our fighters and the Syrian army soldiers more than once.
It is not surprising that domestic armored vehicles cause considerable interest among foreign security officials who are not averse to adopting such equipment.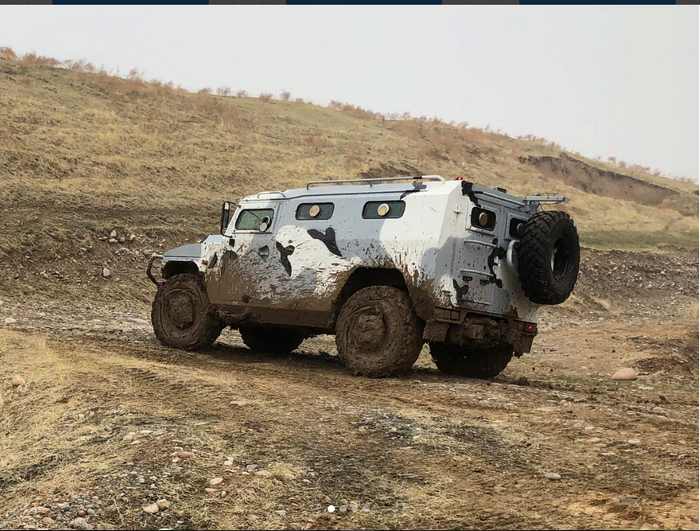 The Instagram of the "Military Industrial Company" describes the testing of the SBM VPK-233136 "Tiger" armored car in "one of the countries of Central Asia".
As a test site acted, including, Tien Shan. It is reported that all declared characteristics have been confirmed. Judging by the posted illustrations, not only the driving performance of the car was checked, but also the reliability of its protection. Thus, the 7,62 × 54 mm bullet could not penetrate the bulletproof glass with an embrasure.
SBM VPK-233136 weighs about 7800 kg. He can transport 9 troops. Diesel engine ЯМЗ-5347 with power 215 hp able to accelerate the armored vehicle to 125 km / h. Power reserve - 1000 km.
The Tigre has automatic fire extinguishing equipment, it is possible to install air conditioning systems and other special equipment, which will allow the armored car to effectively perform counter-terrorism tasks, RG-Sil reports