The Ukrainian state-owned enterprise Energoatom publishes a statement that Ukraine refuses to purchase Russian fuel assemblies for seven nuclear power units (from 15) and switches to providing reactors with nuclear fuel from the United States. We are talking about fuel assemblies manufactured by Westinghouse.
From the message of the Ukrainian "Energoatom":
Today, Westinghouse Electric announced the conclusion of an agreement on the extension of the contract with the State Enterprise "National Atomic Energy Generating Company" Energoatom "on the supply of nuclear fuel. This agreement provides for the supply of nuclear fuel to provide seven of the 15 Ukrainian nuclear power units during 2021-2025, which means the extension and continuation of the current contract for six power units, which expires in 2020 year.
It is reported that Ukraine in 2017 has reduced the volume of supplies of nuclear fuel from Russia to 49%.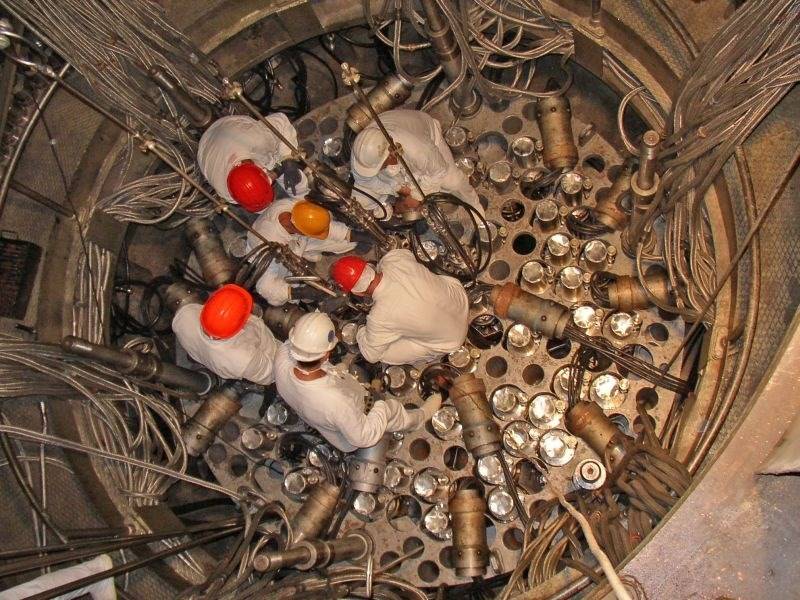 At the same time, Energoatom does not share all the details on the "diversification" of supplies with Ukrainian citizens. Firstly, it should be noted that the American company, until recently, supplied Ukraine with fuel, which was produced at a plant in Sweden. Secondly, Westinghouse today goes through a bankruptcy procedure. The company filed for bankruptcy in March 2017 of the year after reports of its inability to service gigantic debts in the amount of almost 10 billion dollars.
In this regard, the Ukrainian "Energoatom" itself reports that it is actually going on a frank adventure - it concludes contracts with a company whose bankruptcy can be recognized at any time. The money may be deposited into the accounts of the American "partner" in the near future, but who will put nuclear fuel to Ukraine if this partner is declared bankrupt is an open question.