A form appeared on the Internet that demonstrates the complete destruction of the Iranian frigate Damavand, thrown out by 10 in January 2018, during a storm at a breakwater in the region of Iran's main naval base in the Caspian Sea, Bender-Enzeli. Reports about it
bmpd
.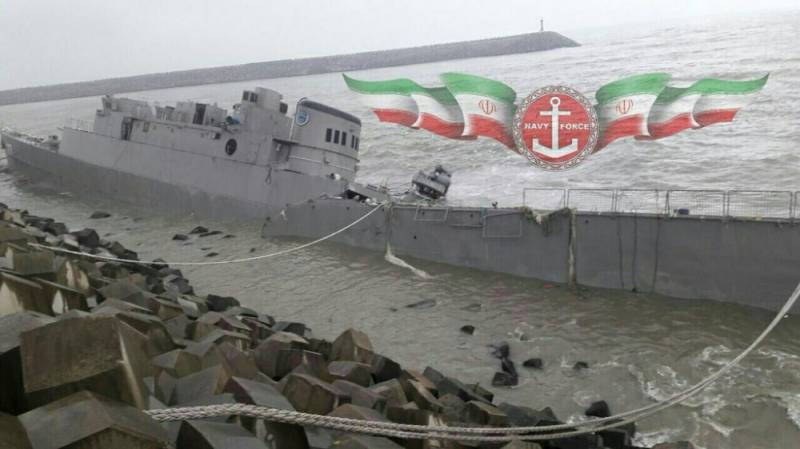 Judging from the photograph of the ship, made a few days before the complete destruction of its hull, the Iranian side removed from it almost all the weapons and radio-electronic equipment.
Earlier, the Iranian military department reported that as a result of the accident at Damavand three crew members were killed and another soldier was missing.
Recall, the frigate Damavand (tail number "77") was the largest warship of the Iranian Navy in the Caspian Sea.
Resource certificate: "The ship was built by the Iranian shipbuilding enterprise Shahid Tamjidi Marine Industries (STMI) in Bender-Enzeli, was commissioned on March 9, 2015, and was one of the three Mowj ships built in Iran (a modified copy of the British-built frigates of the project Vosper Mk 5 beginning of 1970-ies) ".