The research work on shaping the appearance of the combat equipment of the new generation "Warrior" has been completed. This was announced to Interfax by the general director of the Central Scientific Research Institute of Precision Engineering (TsNIITOCHMASH) Dmitry Semizorov.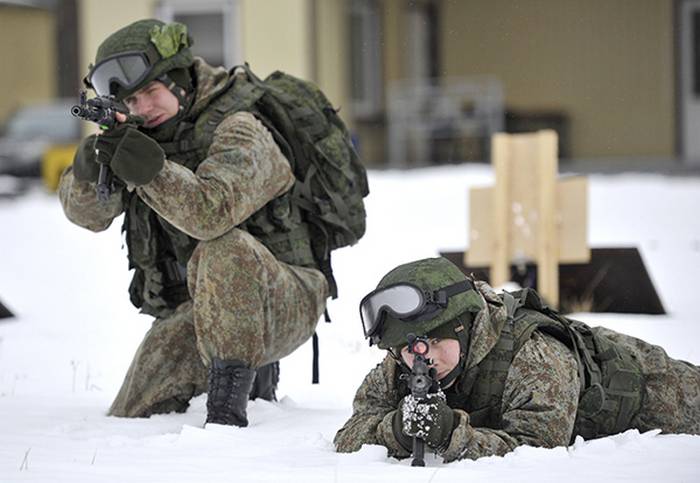 At present, research work has been completed to determine the requirements for third-generation individual combat equipment for military personnel. Materials research work presented to the customer. Now the Institute is preparing for the development work on the creation of such a kit. The decision to open specific R & D will be taken by the Ministry of Defense, guided by the state armaments program
- Said the source agency.
It is now known that the set of "Warrior-3" will include systems of destruction, protection, life support, power supply, communications and data transmission.
Earlier, the Ministry of Defense reported that a special combat exoskeleton, significantly enhancing the physical capabilities of a soldier, could become part of the new "Warrior".
Dmitry Semizorov noted that passive exoskeletons are now being tested by sappers, whose protective equipment weighs more than a dozen kilograms. Tests and active exoskeletons are being conducted, but, according to the CEO, they are "far from perfect." The interlocutor of the agency said that the main obstacle to the creation of these devices is the lack of autonomous power sources with the necessary parameters, reports RG-Force