During his visit to Warsaw, US Secretary of State Rex Tillerson stated that the Nord Stream-2 gas pipeline is a threat to European security, reports
InoTV
Post by German media company Bayerischer Rundfunk (BR).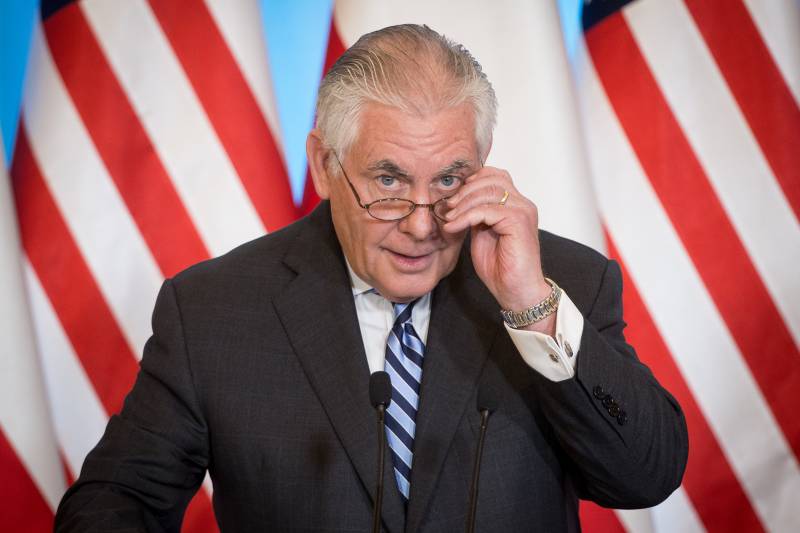 Poland and the United States are opposed to the "Nord Stream-2" because it represents a threat to the overall security and stability of Europe in the field of energy policy,
declared state secretary.
According to him, we are talking about "Russia's plan to politicize energy supplies and undermine the attempts of Europeans to achieve greater independence from Russian gas supplies."
Polish Prime Minister Mateusz Moravetsky and Foreign Minister Jacek Czaputovich also spoke with a "warning about dependence on Russia."
As the newspaper notes, "Poland has been criticizing the Nord Stream project for several years, reproaching Germany for its selfish policy."
In turn, "the United States and its allies in Europe for several years have been calling for a decrease in dependence on Russian gas," notes BR.
At the same time, Washington wants to increase its exports of liquefied gas to the countries of Central and Eastern Europe. Last June, Poland received for the first time deliveries from the United States. As part of his two-day visit to Poland, Tillerson assured the Allies that the Poles supported this strategy against Moscow.
Poland is a wonderful, democratic ally of the United States,
curled the secretary of state to local journalists.
In turn, "the EU believes that Polish justice has become less independent, and in December for the first time in
stories
The European Union imposed sanctions that could lead to the loss of Poland's voting rights, "concludes the publication.