Islamabad is deepening relations with Moscow and Beijing and can turn to them for new military supplies after the US has decided to suspend the provision of security assistance to the Islamic Republic, reports
TASS
Statement by Pakistan's Minister of Defense Huram Khan.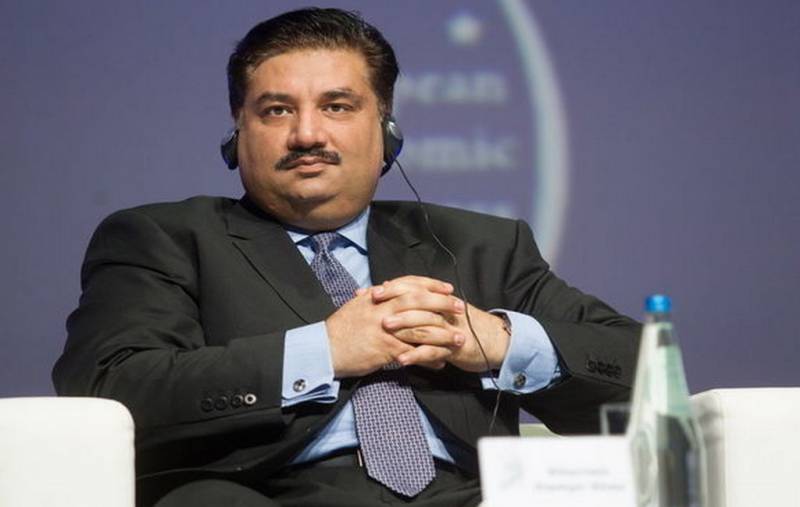 According to the minister, the government is now engaged in "regional recalibration of foreign policy and security." He also noted that Pakistan will turn to Russia, China, as well as to Europe for new military supplies, since "the United States preferred criticism instead of cooperation."
Over the past three years, we have already bought several Russian helicopters. This is what we call the regional reorientation (in the sphere) of Pakistan's foreign policy and security. This (is) due to the poor choices that the United States continues to make,
he said in an interview with the Financial Times.
Meanwhile, Islamabad's expanding relationship with Beijing is also of concern to Washington. So, "China plans to spend $ 55 billion on infrastructure projects in Pakistan, besides this, Pakistan is the largest buyer of Chinese
weapons
: for 2016 a year, for example, China supplied arms to Pakistan for $ 640 million, and the US only for $ 37 million, "the article says.
The newspaper adds that the Pakistani Air Force is currently based on F-16 fighters manufactured by Lockheed Martin, the United States, however, Islamabad has not received spare parts from the United States for several years.
Earlier, the State Department announced a decision to suspend the provision of security assistance to Pakistan until the authorities take "decisive actions against terrorist groups," including the Taliban movement (prohibited in the Russian Federation) and the Haqqani Network.
As Donald Trump recently stated, over the past 15 years, the United States has in vain provided Pakistan with over $ 33 billion in financial aid.