The Danish Parliament approved a plan to increase the defense spending of the kingdom in the next six to 12,8 billion crowns ($ 2,14 billion), reports
TASS
.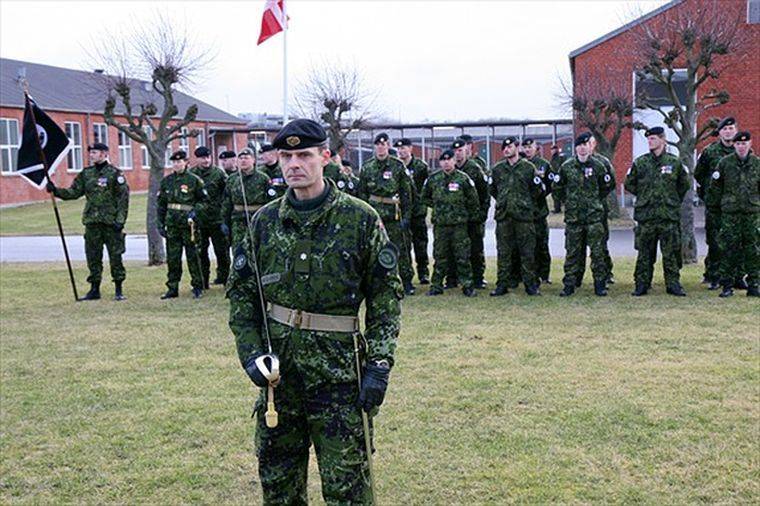 The threat posed by Russia is real, and it is growing. We must demonstrate determination in strengthening our defense capability, and we have that determination,
said the head of the Danish cabinet minister Lars Løkke Rasmussen.
According to the government, funding will not be evenly distributed. "If in 2017, the budget of the Danish Ministry of Defense amounted to 21,7 billion crowns ($ 3,6 billion), then in 2018, this amount will be increased by 800 million crowns ($ 134 million), and in 2023, by 4,8 billion CZK ($ 800 million). Thus, as indicated in the ministry itself, by the end of the six-year term, the size of the annual defense budget will increase by 20% compared to the 2017 year, "explains Ritzaus Agency.
It is estimated that by the year 2023 Denmark will spend 1,3% of its GDP on defense compared to the current 1,17%. The government stressed that Denmark will increase this figure for the first time since the end of the Cold War (recall that NATO is a kingdom, requires its members to bring military spending to 2% of GDP by 2024 year).
It is reported that, of the funds allocated, $ 233 million are intended to combat cyber threats, including the creation of a center that will specialize in this area. 50% will also increase funding for international operations in which Denmark participates.
In addition, the strength of the Danish Armed Forces will be increased from 20 to 20,7 thousand by creating a new brigade equipped with new military equipment. In this regard, the annual number of recruits will increase from 4-x to 4,5 thousand.