Russia may soon overtake the United States in the field of unmanned combat systems, leads
RIA News
opinion of American expert Samuel Bendett.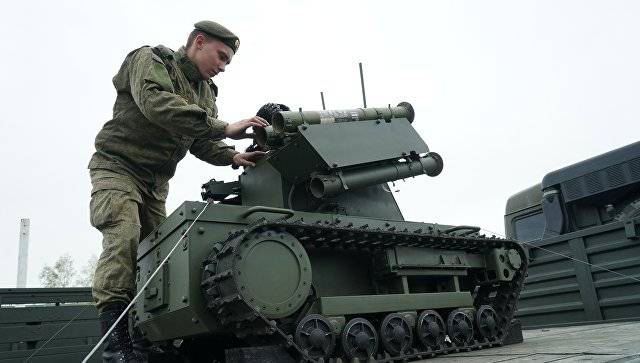 "Russia manufactures reconnaissance drones of its own design (Eleron) or under license (Zastava and Forpost). They differ from American counterparts in smaller dimensions, simplicity and low price, so that they can be used without fear of losing, "writes the expert in his article published in the publication Defense One.
In addition, "Russia is reducing the backlog in the field of drone UAVs - in the summer a UAV with a long Orion flight was submitted, by 2020, the Russian army would receive MiG and Sukhoi drones," the article says. In addition, the Russian military are negotiating the creation of a "swarm of UAVs with artificial intelligence."
As for ground-based complexes, the Russian Defense Ministry is already actively using robots for mine clearance and reconnaissance: "thus, in Syria, the Uran-6, Scarab and Sphere robots were successfully used". In addition, the author notes, "heavy combat robots like Uran-9 and Whirlwind and medium Nerekhta, Platform-M are preparing for adoption."
In turn, the United States is "cautious and only planning the development of ground-based robots for ground support." According to Bendetta, the American command is having doubts about the ethical use of machines capable of killing.
The expert also notes that "in general, Russian technologies are still lagging behind the Western ones in such key areas as communications, microelectronics and high-tech control complexes". However, Russian specialists are rapidly closing the gap, especially in the field of autonomous systems, and "it's time for the US military leadership to think about it," he concludes.