The Syrian army repulsed a radical attack in Haraste, the SDF lost 15 fighters in Deir ez-Zor. Reports about it
FAN
with reference to Syrian sources.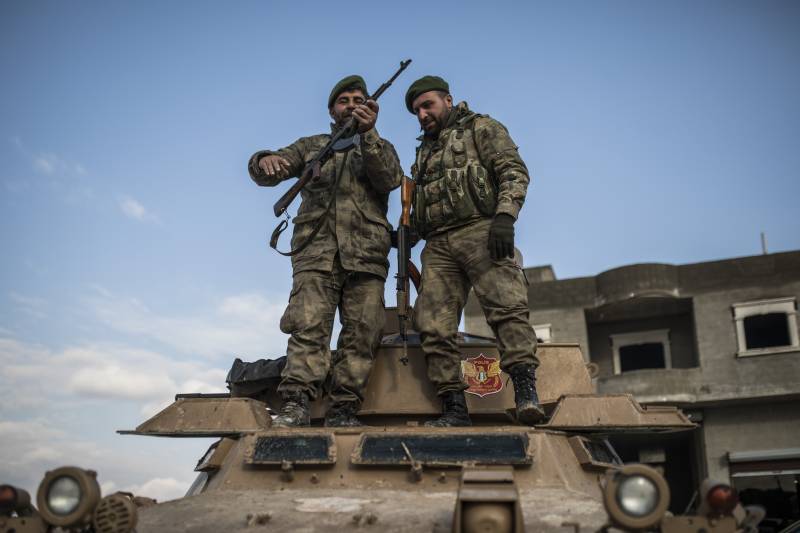 During the day, active hostilities took place on the territory of the Eastern Guta oasis. Skirmishes between the Syrian Arab Army (CAA) and groups of the radical opposition were recorded in the vicinity of the settlements of Duma, Jisrin, Hamuria and Nashabiya. In addition, the militants continue to hold positions in the city of Harasta (Province of Damascus). In the middle of the day it became known that the CAA's location in the village had been attacked by a suicide bomber in a mined car. No loss information has been reported. Later, the radicals tried to counterattack the CAA, but the servicemen repulsed the attack, retaining the previously occupied positions.
In the northwestern part of the province of Aleppo, fierce clashes continued between soldiers of the Turkish army and Ankara-controlled armed units on the one hand, and the Syrian Democratic Forces (SDF) alliance on the other. The Turkish Air Force attacked the strongholds of the Kurdish militia in the area of ​​Mount Bersay. The height was captured by the SSA unit with the support of the Turkish Armed Forces. In addition, the "free army" captured the highland of Castal Jandu, and also took control of the villages of Merin and Yazbakan.
The positions of Kurdish troops in the city of Garanidh (Province of Deir-ez-Zor) were attacked by a suicide bomber. As a result of the SDF attack, the 15 fighters lost their dead. The explosion also destroyed two vehicles of the "democratic army".
The Russian Aerospace Forces continued to strike at the strongholds of the Jebhat al-Nusra terrorists (banned in the Russian Federation) in the vicinity of the city of Abu Duhur (Idlib province). From early morning Russian
aviation
together with the Syrian Air Force inflicted about 50 attacks. Under the cover of aircraft, the Syrian Arab Army (SAA) attacked the radical fortified areas, blocking their progress to the previously liberated military airfield. It is also reported that near the Abu Duhur airfield, three mass graves of victims of executions of a terrorist coalition led by al-Nusra were found.