The Turkish Navy did not allow the Greek patrol ship and coast guard boat to approach the disputed islands of Imia (the Turkish name is Kardak) in the Aegean Sea, reports
TASS
.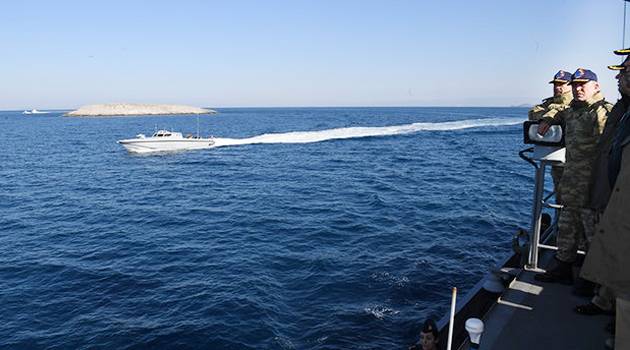 The coast guard boat and the Greek Navy patrol boat 28 in January 2018 of about 11: 30 tried to enter the area of ​​the Cardak Islands, the Turkish Navy prevented them from trying to get close to them
said in a statement the General Staff of the Armed Forces of Turkey.
It is noted that the Armed Forces of Turkey will continue to "protect the interests of the country under international law."
According to the Turkish newspaper Sabah, the head of the Greek military department of Greece Panos Kammenos was on board the ship.
Recall, Turkey and Greece - NATO allies - were on the verge of war in 1996 due to the claims of the Turkish authorities on two Greek rocky islands under the common name Imia, which Ankara continues to consider as its own.