Hungarian Prime Minister Viktor Orban equals Russian President Vladimir Putin and builds a "Russia in miniature". This is evidenced by the journalist from Poland Michal Katsevich.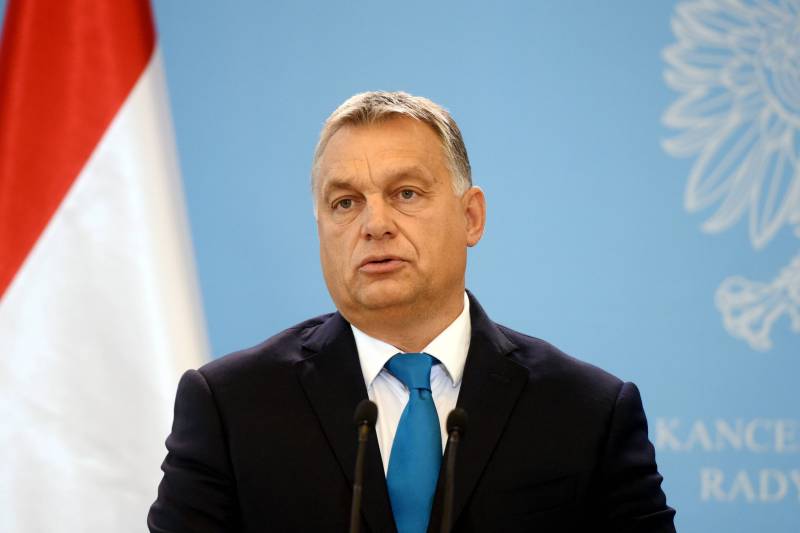 Russia in miniature - this is what is being created today on the Danube. Little Russia is made from Hungary by Prime Minister V. Orban, who does not tire of "admiring Putin." Orban seeks to raise Hungary from its knees and revive its "greatness". True, the prime minister immediately complains: that this policy does not find understanding.
"Viktor Orban takes Russian money and Russian gas. He also accepts ideologies from the Kremlin. Hungarian Prime Minister Vladimir Putin fascinated by building Russia on the Danube in miniature, "points out in the Polish version of Newsweek magazine Michal Katsevich. And the enthusiasm for Putin is not a fantasy.
Recently, the Hungarian Prime Minister spoke bitterly about Putin's presentation in the West in an interview with the Italian newspaper La Repubblica. "In Europe, it is risky to say at least half a word in a positive way to Putin. He is presented with hooves and horns like a devil. In order for you to recognize a decent European, you should describe Putin as a devil, "the Hungarian Prime Minister quoted the channel
"InoTV"
.
Next, the journalist interprets the speech of Orban:
"But in fact, the Hungarian prime minister, speaking of the Russian leader, describes his own dreams and his own problems. In an interview with the Italian edition, Orban praised Putin for restoring the greatness of the former empire. With the same words, Orban is used to describing his own plans. He wants to restore the greatness of Hungary. And it seems like Putin wants to have his oligarchs, his own media and pacified opposition. Just like Putin, he wants Hungary to "rise from its knees."
However, raising from his knees for some reason does not find understanding. Not that in Hungary itself, but in the European Union.
"Europe does not understand Russia," Orban himself explains this misunderstanding. Europe also does not understand Hungary, Pan Kacevich already explains.
As we see, circular misunderstanding. Europe does not understand Russia or Hungary. And only Poland understands everyone and explains everything to everyone.
Why is this topic suddenly troubled a Polish journalist? Everything is very simple: after its reforms, Warsaw had serious frictions with the EU, similar to Hungarian ones. It has reached the point that Poland can roll out serious sanctions at the level of Brussels. There is even an opinion that Poland will leave the friendly ranks of the EU around 2020, because by that time financial European support will end, and Poland will turn into a payer instead of a beneficiary. Read more about the tricky Polish plan at
"Military Review"
.
Observed and commented on Oleg Chuvakin
- especially for topwar.ru