The Department of Information and Mass Communications of the Ministry of Defense of the Russian Federation publishes information on the financing of the state armaments program for the period up to 2027. It is noted that for the first time it is planned to allocate a very impressive amount to synchronize the supply of new weapons (military equipment) with the development of infrastructure in the country's Armed Forces. First of all, we are talking about the construction of new facilities that would allow the storage and operation of new equipment and ammunition. With the presence of such infrastructure, many military units have serious problems.
The infrastructure for storing, for example, ammunition and their disposal in recent years has deteriorated significantly in a number of districts and requires a comprehensive approach to solving the problem.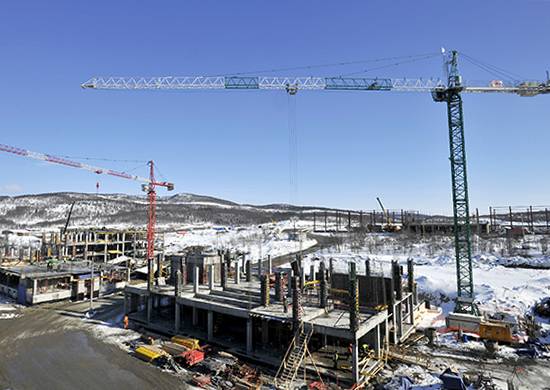 It should be noted that the speech in the updated version of the program can go about the infrastructure not only directly for the maintenance of military equipment, but also for the life of military personnel themselves. Providing in this direction is also an important task, implemented today by the Ministry of Defense of the country.
The state weapons program 2018-2027 provides for the allocation of approximately 20 trillion rubles. Of this amount, 1 trillion rubles will be allocated specifically to create a new infrastructure in the interests of the program and the Armed Forces directly. The remaining finance will be spent on the purchase, repair, as well as the development of weapons.