The current head of state, Sauli Niinistö, was elected President of Finland for a new term. Going to the elections as an independent candidate, Niinistö scored 62,7% of the votes, significantly beating all his rivals. Thus, Pekka Haavisto, a candidate from the opposition Union of the Greens, located on the second position, who is known for his non-traditional sexual orientation, has about 12,5%. In third place is the candidate from the True Finns party, Laura Huhtasaari. She has about 7% votes.
The inauguration of the Finnish president is to be held on February 1.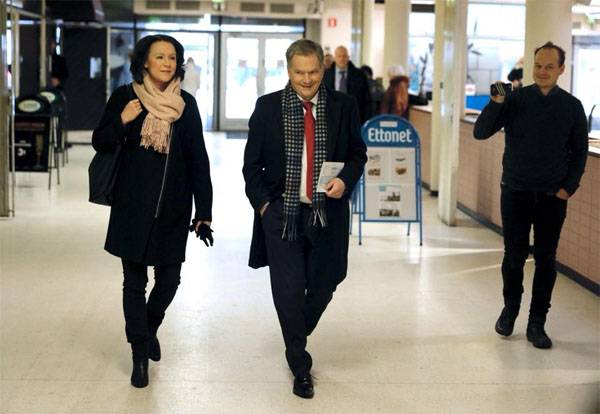 For the West, the victory of Sauli Niinistö against the background of the victory of Milos Zeman in the Czech Republic looks like a real fiasco. The fact is that both of these presidents hold very moderate views on the Russian Federation and advocate the development of productive partnerships with Moscow. At the same time, Sauli Niinistö is opposed to the entry of Finland into the North Atlantic military bloc.
It should be noted that in recent years, the pressure on Helsinki just from the side of NATO has been more than substantial. The purpose of pressure is the same: against the background of unwinding anti-Russian hysteria, try to draw Finland into NATO. At the moment, Finland has withstood.