Head of the Republic of Crimea Sergey Aksyonov gave an interview to an American radio station
Nation Public Radio
, during which he answered questions about the state of affairs in the Crimea after the territory of the peninsula became part of Russia in 2014. According to Sergey Aksyonov, the region has returned forever to the Russian Federation, it will not go back to Ukraine, and therefore the nomination of any conditions in this regard is absolutely meaningless.
The Head of the Republic of Crimea noted that nothing threatens the peninsula militarily, as it turned into an impregnable fortress.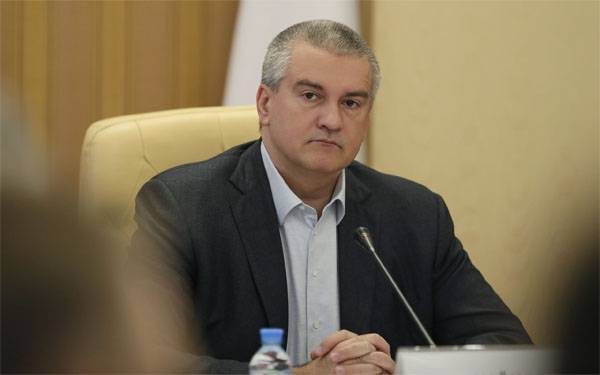 American journalists asked Aksyonov how foreign sanctions had an impact on him personally and on the Crimean economy. Aksyonov noted that "almost nothing". The head of the republic once again reminded that he personally does not have foreign assets, and that the economy of the Crimea, despite external sanctions, continues to develop. The impetus to the development will add the commissioning of the Crimean bridge.
Sergey Aksenov:
None of the Ukrainian presidents paid attention to the Crimea (when he was part of Ukraine) as much as Russian President Vladimir Putin does today.
This is the first interview with Aksyonov to a large American media. The interview in the United States was titled: "Putin's Man in Crimea:" We have returned to Russia forever. "