The landing on Mars over the next 20-30 years is hardly possible, leads
TASS
words of the head of the European Space Agency (ESA), Jan Wörner.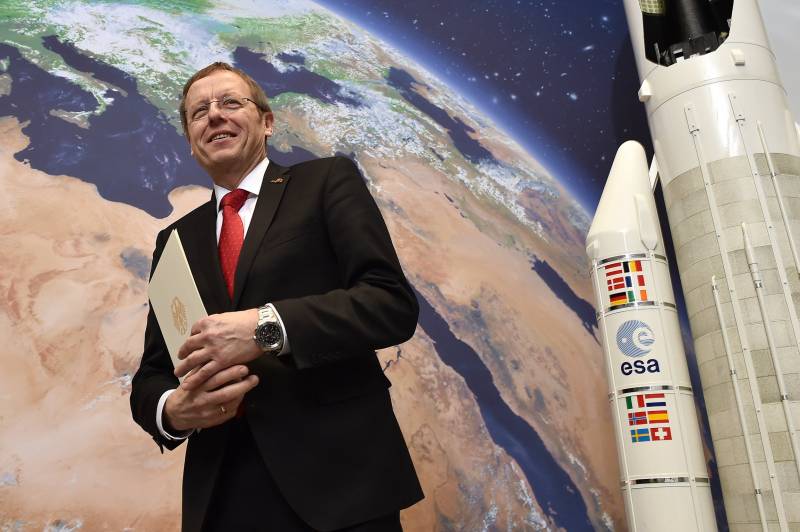 In December, Donald Trump signed guidelines for space exploration. In the medium term, the United States will again send astronauts to the moon and thus lay the foundation for the realization of more long-term plans - a trip to Mars.
In ESA, such plans are generally feasible, but, in their opinion, this will take much longer. According to Wörner, "even under the condition that the flight program to the Earth satellite will have unlimited funding, it will not be possible to land there before 2025".
At the same time, ESA is ready to participate in the project.
I can imagine that a European astronaut will participate in it,
said Wörner, noting that "as a barter for a flight to the moon, Europe could offer Americans technology."
He considers sending a manned mission to Mars to be an even more long-term goal.
With mars
история
such that it is possible to hold discussions about it, however in the next 20-30 years it will be hard to realize the goal,
said the head of the agency.
As the main obstacles on the way to the planet, he called, "firstly, the lack of appropriate technologies, and secondly, the issues of moral ethics and responsibility".
It is hard to imagine that you are sending a person on a journey of two years long without the possibility of going back. When flying to Mars, you can't just go and turn around, at least with our current technology,
noted Worner.
The agency recalls that the Americans are planning to create a manned station in the orbit of the moon, to use it as a reference point, including for flights to Mars. The plans are also to create a base on the lunar surface. The relevant directive Trump signed on December 11 2017 of the year. The time and financial framework was not indicated.