Donald Trump did not meet with Petro Poroshenko in Davos because of the deterioration in the quality of cooperation between the two countries and in order to demonstrate Washington's frustration, leads
TASS
opinion of the director of the Ukrainian Institute for Policy Analysis and Management Ruslan Bortnik.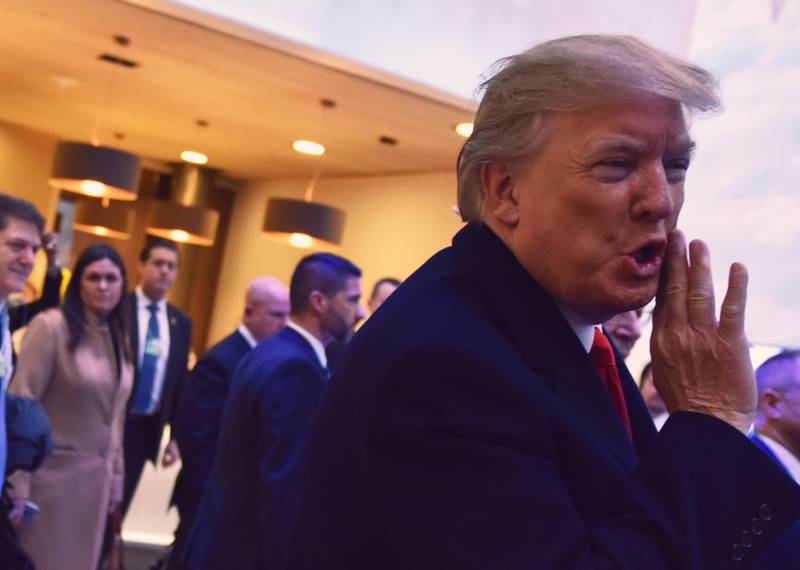 I do not exclude that the absence of this meeting (Trump and Poroshenko in Davos) is a demonstration of some disappointment on the part of the US administration with what is happening in Ukraine,
Bortnik said in an interview with the agency.
He clarified that overseas the disappointment of the Ukrainian elites is growing, "especially in the context of the lack of reforms and the failure to fulfill the obligations undertaken".
According to the expert, this is felt, in particular, within the framework of the Minsk dialogue regarding the conflict in Donbass, "speaking of which, the State Department Special Representative for Ukraine Kurt Volker said bluntly that Minsk should be implemented, but the Ukrainian government is heavily dependent on the right."
Bortnik believes that the United States continues to support Ukraine, "above all, as an element of confrontation with Russia, and highlighting
weapons
, Volcker's visits to Kiev and Poroshenko's talks with US Secretary of State Rex Tillerson in the framework of Davos testify that the level and quality of these ties is dropping "
There are no strategic cooperation programs in relations between Ukraine and the United States, there is only situational assistance - humanitarian, financial, military for the sake of confrontation with Russia, but there are no strategic programs that would allow Ukrainian goods to enter the American market, American investments in the Ukrainian economy,
he noted.
And in the future, the level of ties between the two countries will continue to decline.
Apparently, the US administration did not see the need for Trump to meet Poroshenko, preferring "meetings that had real content, which needed to build some kind of economic, political, military relations, including negotiations with the President of Rwanda and others
The expert emphasized.
Listen (from Poroshenko) a set of regular requests for money, weapons, the need for political support for Trump is already tired,
added on.
As for Poroshenko, then a meeting with the American leader was necessary for him "as a PR motive, as a demonstration of the fact that the United States supported Ukraine," but this time failed, Bortnik concluded.
Poroshenko planned to meet with US President Trump on the sidelines of the World Economic Forum in Davos. According to the Ukrainian leader, he intended to discuss with the American counterpart "issues of economics and security and, in particular, the supply of arms to Ukraine."
According to the American media, "Trump wanted to meet with Poroshenko," but "he did not have enough time." The President of Ukraine had to be content with a conversation with Secretary of State Rex Tillerson.