In the uncoordinated action on Tverskaya Street of Moscow, about 1 thousands of people participate, reports
RIA News
Post Metropolitan Office of the Ministry of Internal Affairs.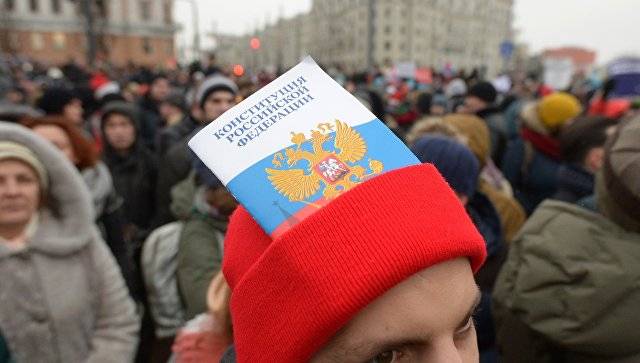 "The Main Directorate of the Ministry of Internal Affairs of Russia for the city of Moscow informs that about 1000 people are located at the venue of an uncoordinated public event on Tverskaya Street in Moscow and in the adjacent territories," the agency's press service told the agency.
One of the organizers of the illegal event was detained.
Detained Alexei Navalny, one of the organizers of the uncoordinated public event. At present, he has been brought to the territorial police department for investigation and drawing up a protocol on an administrative offense under Art. 20.2 Code of Administrative Offenses of the Russian Federation "Violation of the established procedure for organizing or holding a meeting, rally, demonstration, procession or picketing"
reported in the department.
The event takes place within the framework of the so-called "Voter Strikes".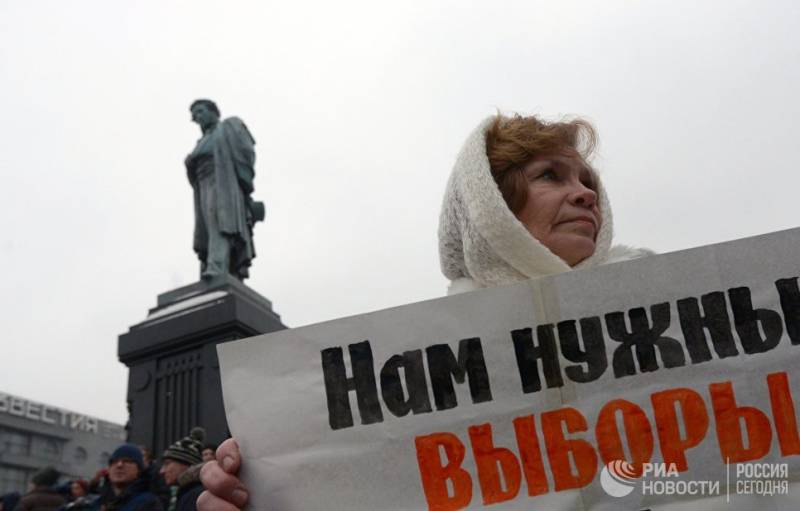 Earlier, supporters of Navalny submitted an application to march down Tverskaya Street to 15 of thousands of participants with a rally at Okhotny Ryad. Local authorities offered the organizers a choice of a rally at Sokolniki Hyde Park or a procession with a rally in the Lyublino or Shchukino areas. There was no response from the activists, and the mayor's office stated that "according to the law, any actions that Navalny's supporters try to hold on this day in Moscow will be considered unauthorized".
In addition, the Moscow Prosecutor's Office warned Navalny against holding the January 28 rally uncoordinated with the city authorities. A presidential press secretary, Dmitry Peskov, warned that holding unauthorized rallies "will have certain consequences in terms of breaking the law."
In turn, representatives of the Ministry of Internal Affairs and the Rosgvardii noted that they were ready to act harshly in case of provocations on actions.
According to the latest data, actions of supporters of Navalny "were agreed in many cities, including Kazan, Nizhny Novgorod, Rostov-on-Don, Krasnodar, Sochi, Chelyabinsk, Yekaterinburg, Yaroslavl, Perm, Novosibirsk, Omsk, Krasnoyarsk, Khabarovsk".