Intelligence of the People's Militia of the Lugansk Republic recorded the arrival of a group of snipers of the Ukrainian security forces to the line of contact in the Donbas, reports
RIA News
message of the representative of the defense department of the LPR Andrey Marochko.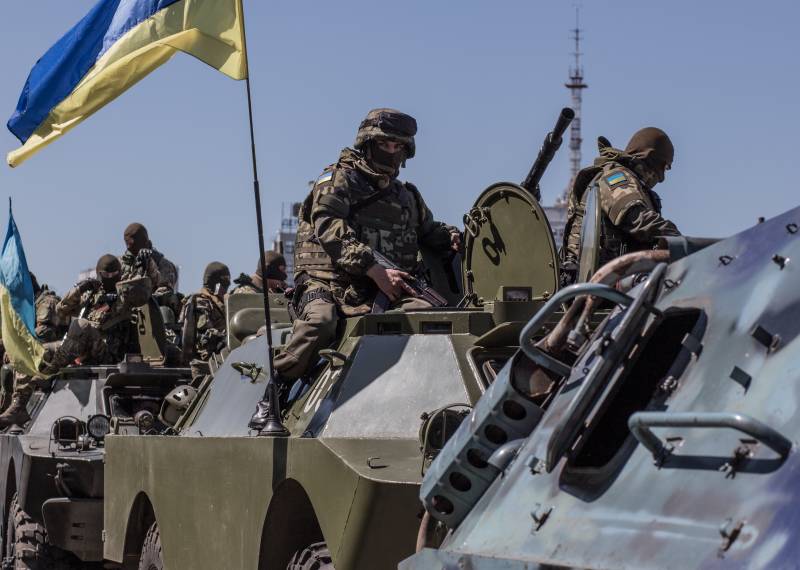 According to available information, in order to carry out special tasks of conducting sabotage and provocations near the contact line in the Luganskoye area, the 8 unit of a separate special purpose regiment of the Ukrainian Armed Forces and a group of snipers numbering six people from the Armed Forces of the Armed Forces 54 brigade arrived,
Marochka told reporters.
He also noted that, in general, the situation in the area of ​​responsibility of the People's Militia of the LNR has again become aggravated.
In addition, in the area of ​​responsibility of the 25 battalion of the 54 brigade of the Armed Forces of Ukraine, engineering and fortification works are being carried out at positions in the area of ​​Svetlodarsk. Replenishment of the stocks of rocket-artillery armament equipment in the battalion's units,
The representative of the People's Militia added.
Earlier today, the operational command of the DPR explained the "relative lull" in the Donbas.
We associate the relative calm along the entire line of contact with the arrival of the complex commission of the Ministry of Defense of Ukraine to the ATO zone. The purpose of the test is to reveal the facts of large-scale theft of material in the 30 separate mechanized brigade and the simultaneous failure of nine units of armored vehicles in the 93 separate mechanized brigade. The commission includes employees of the Security Service of Ukraine in connection with suspicion of the fact of sabotage,
representative of the command Edward Basurin said at the briefing.