Israeli Yad Vashem memorial complex, the world's largest center for studying
stories
Holocaust and preserve the memory of his victims, intends to continue to find out the "difficult truth" about the attitude of the Poles to the Jews during the war, despite the restrictions imposed by Warsaw, reports
RIA News
.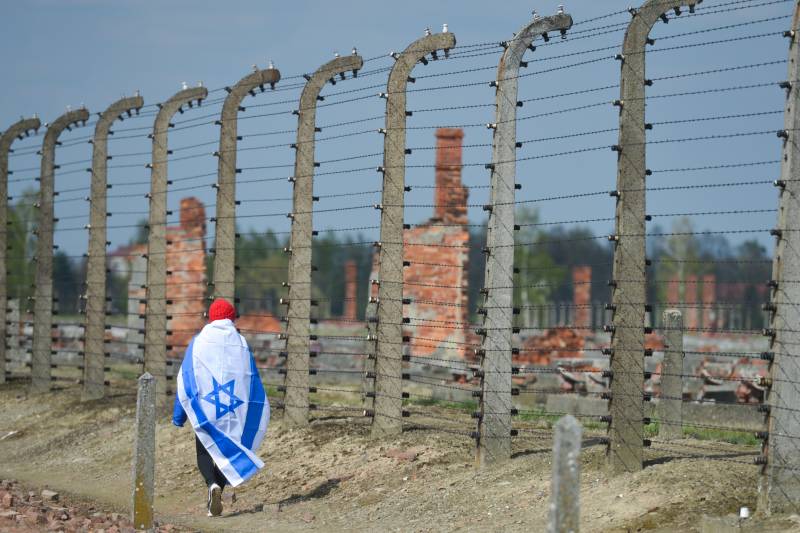 On Friday, the Polish Sejm adopted a package of amendments to the Law on the Institute of National Remembrance, which until the 3 years of prison provided for using the expression "Polish death camps" and other statements that could be interpreted as an attempt to make the Poles parties to the crimes of Nazi Germany.
The government of Israel, including the president, the prime minister and the leadership of the Foreign Ministry, has already expressed disagreement with the bill and demanded its revision, accusing the authors of trying to distort the historical truth.
Also about the rejection of the new law, which introduces criminal responsibility for attempts to accuse the Poles of complicity with the Nazis, including the destruction of the Jewish population, said in a memorial complex.
Yad Vashem (...) opposes the new law passed by the Polish Parliament, which is fraught with concealing historical truths about the assistance that the Germans received from the Polish population during the Holocaust,
stated in the center.
At the same time, historians have promised to "continue to support research aimed at identifying the difficult truth about the attitude of the Polish population to the Jews during the Holocaust."
At the same time, Israeli scholars agreed with the Poles that "the term" Polish death camps "prohibited by the new law in relation to German objects in the occupied territory does not correspond to the historical truth."