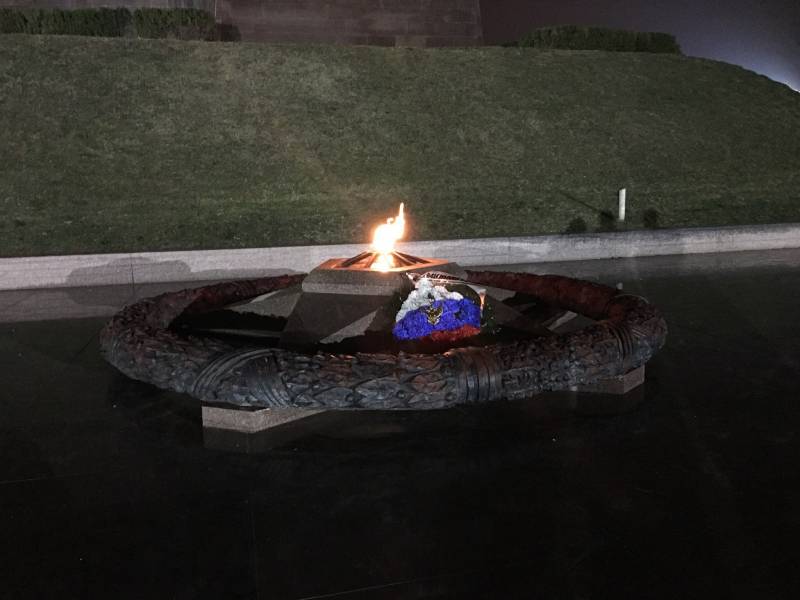 We are glad that including our article
"Who needs the eternal flame in Sevastopol?"
Not only did many Crimean mass media notice and propagate, but a reaction followed.
And it is exactly the one we counted on.
Without blows to the chest, rallies and speeches. Just someone quietly came, broke the seal and opened the valve.
Fine. We are quite satisfied with this option.
The eternal flame at the Monument to the Soldier and Sailor is on fire again! For the first time since 2011.
Congratulations on this fact Crimea, Sevastopol and all concerned Russians!