During the last combat departure, the Turkish Air Force destroyed in Afrin several objects of terrorist organizations, as well as 37 militants, reports
RIA News
Post General Staff of the Armed Forces of Turkey.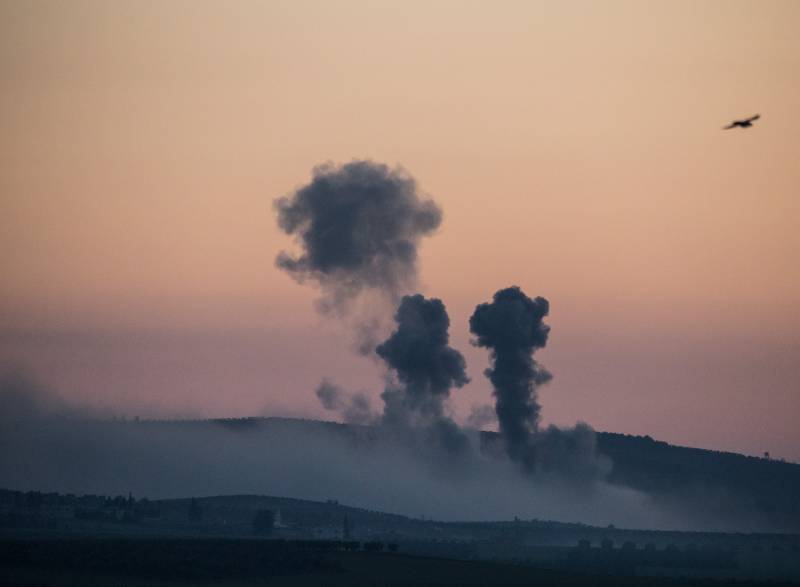 The Turkish Air Force during air attacks during the operation "Olive Branch" struck shelters, firing points, warehouses with
weapons
PYD (Kurdish Democratic Union), YPG (Kurdish Self-Defense Forces) and IG (banned in the Russian Federation) terrorist organizations. The operation involved 7 aircraft, which returned safely to the base. 37 terrorists liquidated, since the start of the operation - 484,
says Saturday release.
It is reported that the operation "continues as planned."
According to Anadolu, at the present time, fierce fighting is taking place in the area of ​​Mount Bursay in the north-west of Afrin. As the newspaper notes, the Turkish city of Kilis, which has repeatedly been subjected to rocket attacks from Syrian territory, is clearly visible from this mountain.
Recall that on January 20, the Turkish authorities announced the launch of Operation Olive Branch against the Popular Self-Defense Forces and the Democratic Union Party in Afrin, where about 1,5 million Kurds and refugees from other areas of Syria live. Official Damascus strongly condemned Ankara's actions, pointing out that Afrin is an integral part of Syria.