In June, the private company Lingtai Kongjian will carry out the first launch in China of a commercial space rocket of the One Space series (OS), reports
TASS
the message of the head of the enterprise Shu Chan.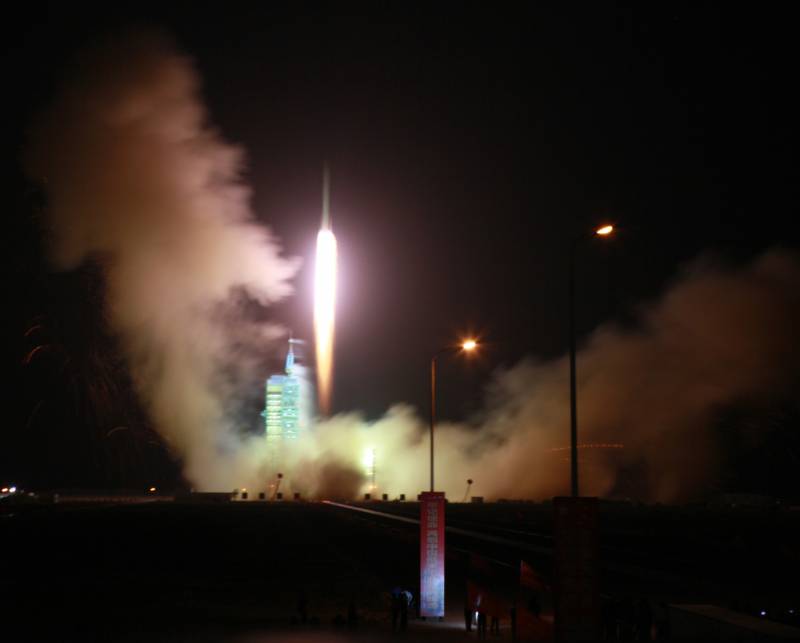 Funds in the amount of 500 million yuan ($ 78,2 million) have already been allocated for the implementation of the budget project.
This money will be spent on the construction of OS-X and OS-M launch vehicles developed by us. The first of these, 22 December, has successfully passed a comprehensive test, and at the current stage we have begun its preliminary (ground) tests,
told Shu-chan.
The second rocket (OS-M), according to him, will be sent into space also in 2018, however, in terms of its launch will take place later.
The head of the company explained that in the near future "he does not plan to use rockets for the implementation of complex projects for the exploration of outer space."
This is done by competent government agencies, at the same time our task as a private enterprise is the implementation of commercial projects,
he said.
The CEO also said that, unlike SpaceX in America, the Chinese Lingtai Kongjian is going to create "compact compact missiles for satellites that will be very inexpensive and therefore will compete well with similar US projects."
This is only the first step, and in 2019, we predict a real breakthrough,
he said, expressing the hope that "despite the long payback of space projects," private investors will not remain indifferent to the undertakings of his company.