The UN Security Council judged the terrorist act in the center of Kabul, the victims of which were more than 90 people and called for bringing the perpetrators to justice, reports
TASS
.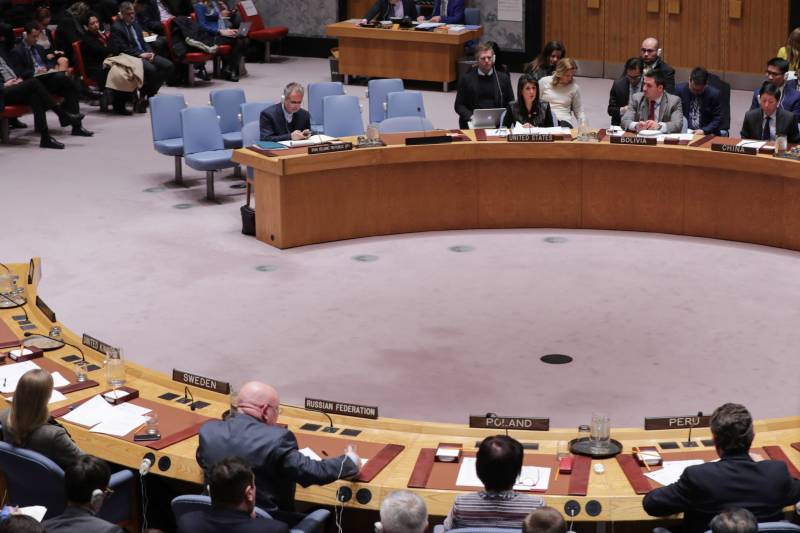 The Security Council called the attack "monstrous" and "mean", expressing condolences to the relatives of the dead and injured, as well as to the authorities of Afghanistan. Security Council members recalled that "acts of terrorism are a crime and cannot be justified by any motive."
The members of the Security Council stressed the need to bring the perpetrators, organizers and sponsors of these reprehensible terrorist acts to justice, and also called on all states to actively cooperate with the Government of Afghanistan and other interested authorities in accordance with their obligations under international law and Security Council resolutions,
the statement said.
At the same time, the Security Council stressed that in the fight against terrorism, states should respect international norms relating, inter alia, to human rights.
Recall that on Saturday, near the government quarter in Kabul, an explosion thundered. According to media reports, a suicide bomber blew up an ambulance loaded with explosives. The explosion, according to the latest data, killed 95 people, 163 were injured.
Responsibility for the explosion took over the Taliban (prohibited in the Russian Federation).
A little earlier, the American representative to the UN, Nikki Haley, stated that "the US policy towards Afghanistan is working," and even allowed the possibility of holding talks with the Taliban in the near future.