Russia today is the main danger for Poland, so the country needs to have several lines of defense, reports
RIA News
Statement by Polish Prime Minister Mateusz Moravetsky.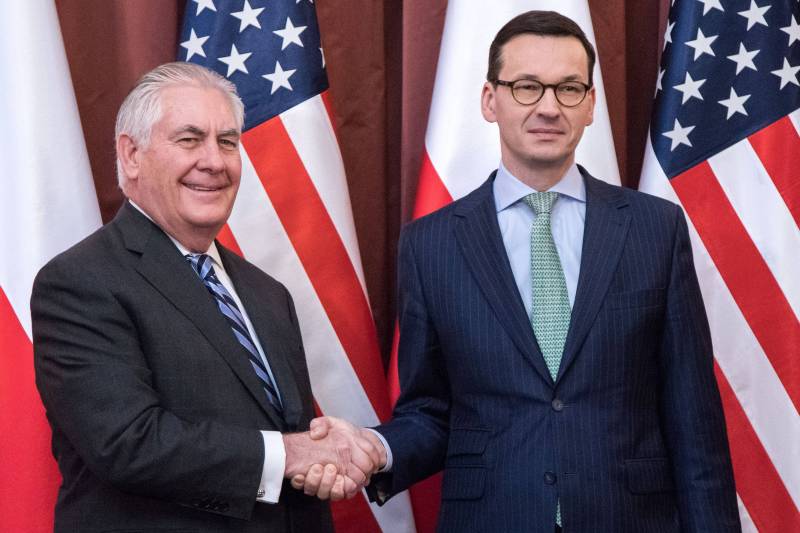 Thus, I am a threat from Russia,
said Moravetsky, answering the question about the biggest threat to the Poles.
He urged to prepare for the "invasion" of Russia to Ukraine.
And then what can happen in the event of a war in the Donbass, when the Russian army moves inland? Of course, we do not know; we hope, however, that it will not break, but it is better to have second and third lines of defense than to remain without
weapons
,
said the prime minister.
Moravetsky also spoke on the "Nord Stream-2".
Despite what Germany says, this is not a business project,
sure he is.
According to the prime minister, the result of the project is that "Ukrainian gas pipelines, through which Russian fuel is transported to Western Europe, will become redundant."
Earlier, US Secretary of State Tillerson, after meeting with Moravetsky, said that Washington supports the position of Warsaw, which opposes Nord Stream-2. According to him, Moscow is trying to "use the energy tool as a political one". He added that the United States will help Poland in its efforts to diversify its sources of energy supplies - at the expense of American liquefied gas.
Recall Moravetsky headed the Polish Cabinet 11 December 2017, he previously served as deputy prime minister.