A solemn ceremony of laying flowers and centuries to the 236 Memorial of the Heroes of the Soviet Union and the Russian Federation on the occasion of the 75 anniversary of the formation of the oldest Guards Army of the Armed Forces of Russia, in which they served, was reported to the Military Survey in the Central Military District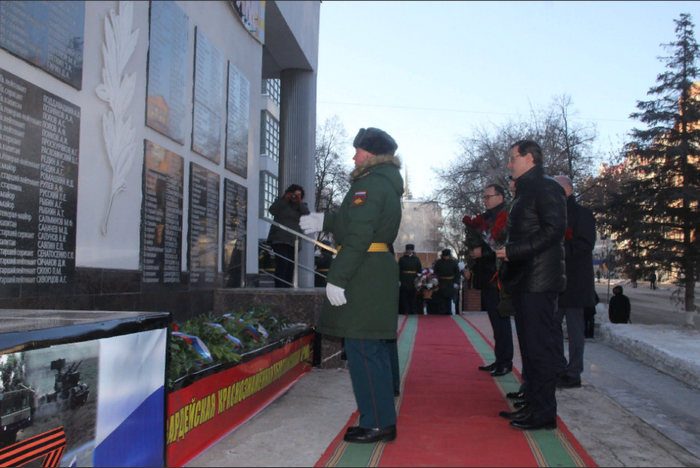 The ceremony was held at the headquarters of the 2-th Guards Red Banner All-Arms Army. It was attended by Commander of the Second Combined Arms Army Hero of Russia Major General Rustam Muradov, Acting Governor of the Samara Region Dmitry Azarov, former Commander of the Combined Army Army Hero of Russia Army General Alexander Baranov, as well as deputies of the State Duma, leaders of the regional government, security forces, veterans and public organizations, the commanders of all military units and formations.
The 2nd Guards Red Banner Combined Arms Army was formed at the stage of the completion of the Battle of Stalingrad as the first
tank
army of a new type. Taking into account the experience of military operations, it was created only from mobile units and units: tank and mechanized corps, brigades and regiments. This is the oldest guard army in the Armed Forces of Russia. More than 103 thousand of its military personnel during the Great Patriotic War were awarded orders and medals, and 221 people - with the highest awards. The first commander - twice Hero of the Soviet Union Semyon Bogdanov subsequently became a marshal of armored forces. For 25 years after the withdrawal of troops from Germany, the army is deployed in the Volga regions with headquarters in Samara. We continue the glorious traditions
- said General Muradov. .
After the ceremony of laying flowers at the House of Officers of the Samara Garrison, a concert was held, which began with the presentation of state, departmental and regional awards to the servicemen.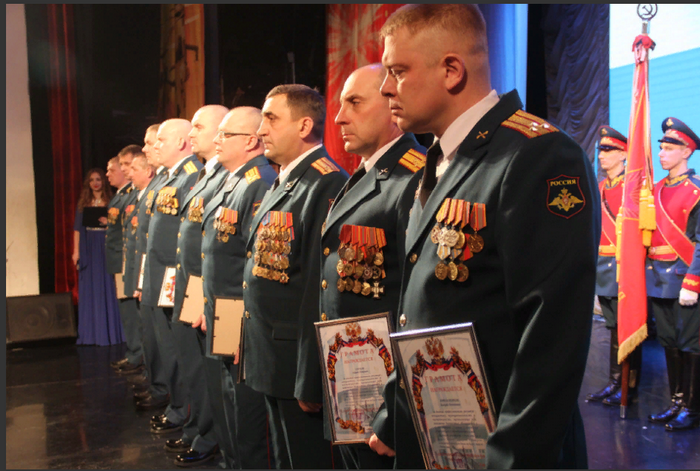 As part of the celebration of the anniversary of the army, various exhibitions of rare and modern equipment, weapons and military equipment were held at various sites in Samara. In 18: 00 hours, a salute took place on the Volga River Embankment, the district press service added