The General Staff of the Turkish Armed Forces announced the interim results of operations in the north of Syria. We are talking about the operation "Olive Branch", which the Turkish troops lead against the Kurdish armed detachments in the region of Afrin (Aleppo Province). The report says that during the first days of the operation, the Turkish military eliminated the 394 militant.
By militants, the Turkish military command understands the representatives of the Kurdish armed forces of the YPG, which are actually supported by the United States. It is also stated that among the liquidated by the Turkish army are ISIS terrorists (* prohibited in the Russian Federation).
From the statement of the press service of the General Staff of the Armed Forces of Turkey:
The 394 member of the PKK (the militarized wing of the Kurdistan Workers' Party) and the so-called Islamic State (*) are eliminated. The Turkish Air Force destroyed 340 targets of terrorists in northwestern Syria. On the part of the Turkish army, the losses are as follows: three dead, 30 injured. The Syrian Free Army (SSA) lost 13 people killed and 24 wounded.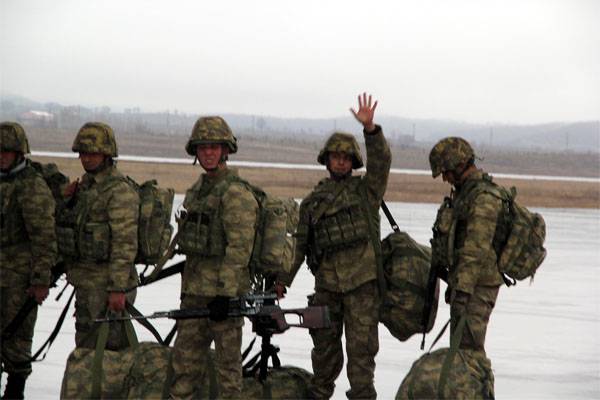 Media: Military personnel of the 49 Brigade of the Turkish Armed Forces before the transfer to Afrin
Draws attention sniper rifle in the hands of a fighter.
More photos of loading fighters of the same Turkish brigade with
weapons
: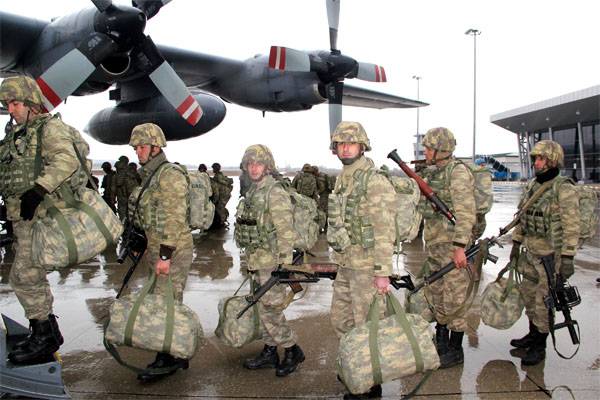 The Turkish press cites the following interpretations of the operation (interpretation
Anadolu
):
The Assad troops in 2012 passed Afrin to terrorists practically without a fight, which led to the creation in this city of a center of terrorist activity in the north of the SAR.
The pro-Turkish forces of the SSA in the region of Afrin: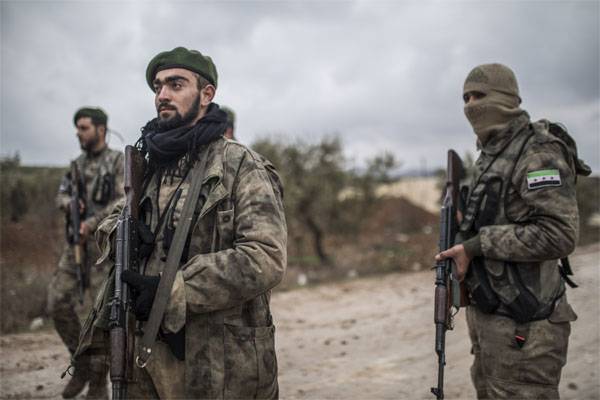 Kurdish information sources call the operation in Afrin "ethnic cleansing" and "genocide of the Kurdish population of Syria." In this case, it is reported that Ankara hides data on real losses. For example, the leadership of the VTS (Syrian Democratic Union) reports that 203 Turkish troops and a representative of the allied forces of Turkey were killed in the Afrin area (talking about the SSA detachments). It is reported that tonight Kurdish troops counterattacked the positions of the Turkish Armed Forces and occupied the village of Chakalya. The Kurdish command calls for the creation of a partisan movement in the territories occupied by the Turkish army.