During the week on our site there was a material about the demographic condition of the Russian regions with the predominant residence of the Russians
link
) Today we publish
news
material on the situation with demography in the neighboring state - in Ukraine. The basis is the annual report of Ukrstat.
Based on this report, it can be concluded that the birth rate among Ukrainian women has fallen to record lows over the past few decades. It turns out that the birth rate in Ukraine has fallen even below the 90-s, when the deepest demographic crisis was recorded. Between January and November 1992, about 540 thousands of babies were born in Ukraine. For the very first 10 months of 2017 (statistics of Ukrstat) - only 336 thousand. The drop in the birth rate compared to the first year of independence is almost two times.
Moreover, the current birth rates in Ukraine are lower than the most disastrous in terms of demographic indicators of 1999 and 2000. At that time, about 370-380 thousand babies per year were born (for the indicated period).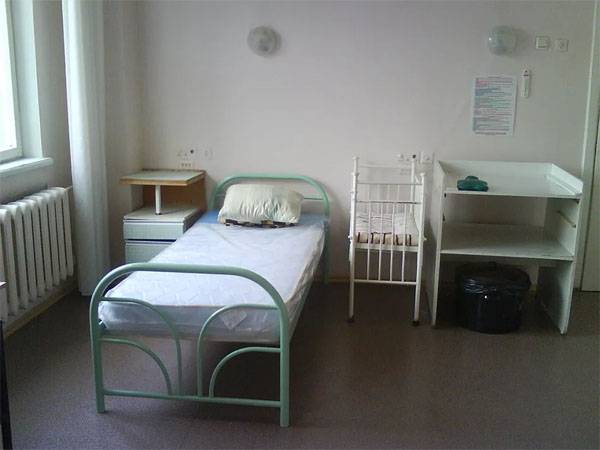 The M.Ptukhi Institute of Demography and Social Research reports that Ukraine's population decline has seriously accelerated in recent years. Ukrainian demographers say that in order to reach the start of 90's, Ukrainian women "must have at least 3's children in their lifetime". Demographers do not report how this should change the social and economic policy of the state in Ukraine.
For reference: for the birth of a child (no matter what "in a row") in Ukraine, an allowance is paid at about 41 thousand UAH (about 80 thousand rubles). In this case, the benefit is not paid once, but is divided into component parts - around 10 thousand UAH at birth, then monthly until the age of three, on average 850 UAH. The child care allowance before 3 years against this background, the Ukrainian authorities canceled. Under the "bloody dictator" Yanukovich and in the first months after the "victory of the dignity revolution", the authorities paid about 30 thousand UAH for the birth of the first child and about 125 thousand UAH for the birth of the second and subsequent children.