There are reports of the results of the next meeting between presidential aide Vladislav Surkov and US special representative Kurt Walker. The meeting was held in the city of Dubai (UAE). The topic of discussion was the same. It's about settling in the Donbas. As it turns out, no breakthrough agreements have been reached. The parties mostly remained to their opinion on the Ukrainian issue.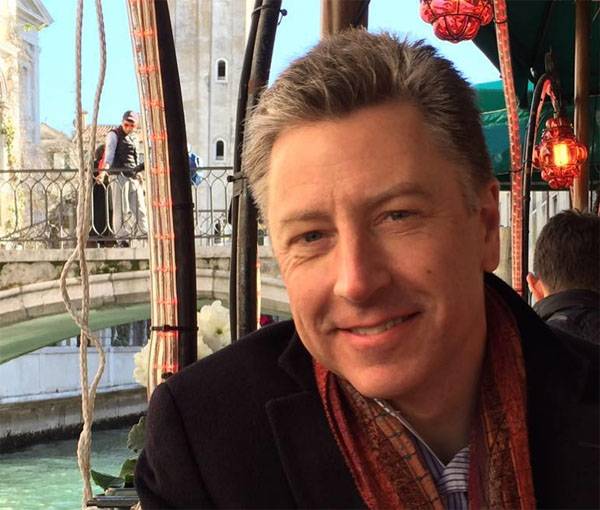 Among other things, Surkov and Volker discussed the recently adopted law in Ukraine on the so-called "Donbass Reintegration". The law actually finishes the Minsk format, although Kiev continues to assert that it remains committed to this format. The same position was voiced by Volker, without commenting on the statement by US President Donald Trump about "the need to transfer the negotiation process from Minsk to any other capital".
As a result, no points of contact were identified during the meeting in the UAE, while Volker and Surkov stated that the contacts will continue in the future.
The main intrigue for reporters is no longer in when Surkov and Volker agree (and if they agree at all), but in what city their next meeting will take place.
Against this background, the DPR command reported 11 violations of the cease-fire over the past 24 hours.
Donetsk News Agency
writes that the Ukrainian security forces fired on the territory of the republic with the use of 82 and 120 mm mortars. Also on the territory of the DPR worked machine guns.
Meanwhile, the LPR reported that preliminary agreements were reached on the restoration of the previously destroyed bridge in the Stanitsa Luganskaya.