The site of the British Ministry of Defense publishes information that the British military on one of the islands will place a radar to track the "increased Russian
aviation
activity. " It is stated that the radar will be on Anst.
According to the British Ministry of Defense, the radar will allow to monitor the situation over the Norwegian Sea.
Of
material
:
He will increase the defenses of the United Kingdom.
And this is the statement by the new Minister of Defense of Britain Gavin Williamson:
We will always protect our skies from Russian aggression. This radar is vital to protecting the UK, as we respond to increased global threats and increase our ability to respond to them. The Russian threat is real for our country.
Recall that on the eve of the official representative of the Ministry of Defense of the Russian Federation, Major General Igor Konashenkov commented on the statements of Williamson, saying that the new Minister of Defense with his statements begging money against the background of fakes about the Russian threat.
The site where the radar is being assembled was visited by Marshal of the Air Force Sir Stephen Hiller, Commander-in-Chief of the British Air Force. He was informed that the cost of the radar being built on the Shetland Islands is 10 million pounds sterling and it will allow "the Royal Air Force to better interact with the systems of detecting NATO partners".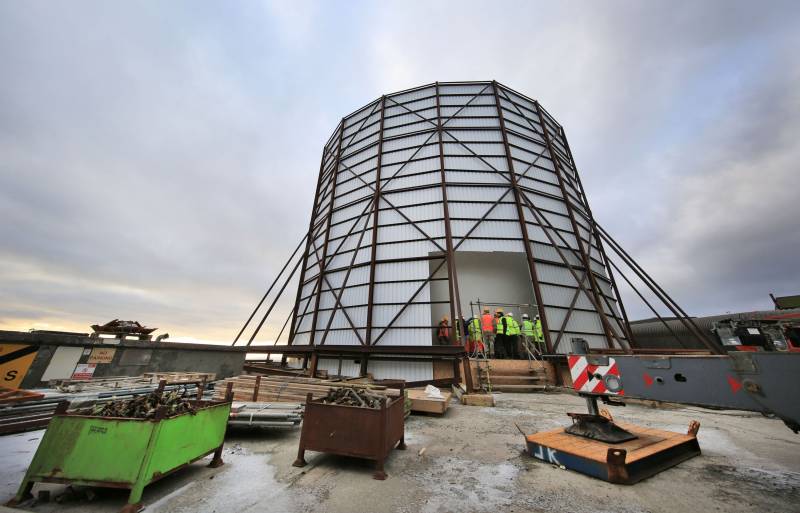 The radar will allow, as noted, to receive important information about the movements of aircraft north of the UK and transmit it, including the nationwide Quick Reaction Alert system (QRA), which is responsible for the police administration of civilian and military traffic in both international and British air traffic control. space.